The best Finnish debut of 2023 – that is, the winner of Helsingin Sanomat Literature Prize – Beasts of the Sea, has reached 20 language areas with its most recents sales to the Czech Paseka, Lithuanian Alma Littera and Albanian Muza, and an offer on the table for the Arabic rights.
The latest publishers for Iida Turpeinen's debut Beasts of the Sea are well-known publishers from Czech Republic, Lithuania and Albania.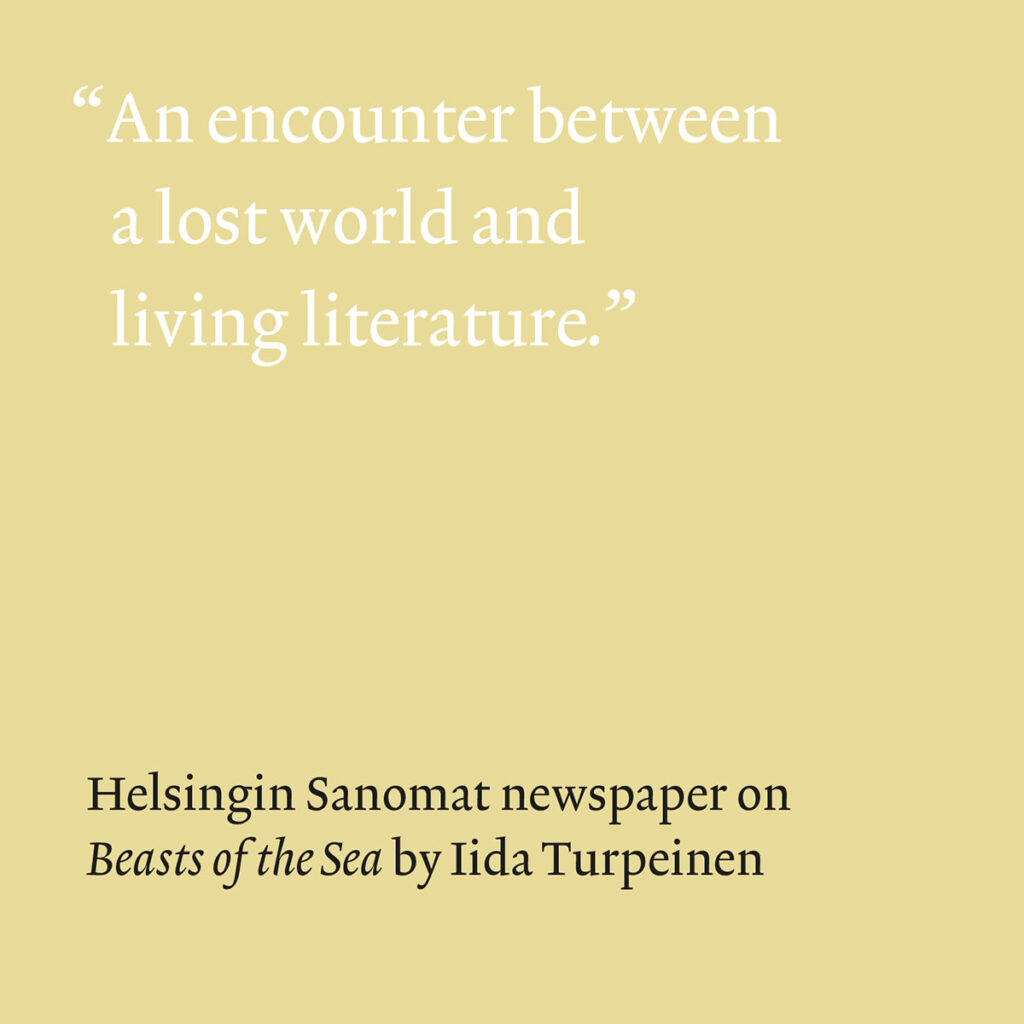 In Czech, the beast of the sea has swam to Paseka, the publisher of authors such as Alice Munro, Douglas Stuart, Vladimir Nabokov, Édouard Louis, and Lyudmila Ulitskaya. Paseka, known for its quality translations and emphasis on the graphic design and typesetting of its titles, has published from Finland before quite a few authors, including Pasi Ilmari Jääskeläinen – a co-nominee for Finlandia Prize with Iida Turpeinen – and Antti Leikas.
In Lithuania, the country's biggest publishing house Alma Littera will be taking care of Beasts of the Sea. Their publishing house includes a high number of literary names, including Nobel Prize winners Abdulrazak Gurnah, Peter Handke, and Louise Glück. From Finland, Alma Littera has published, among others, novels by Minna Rytisalo and Tommi Kinnunen.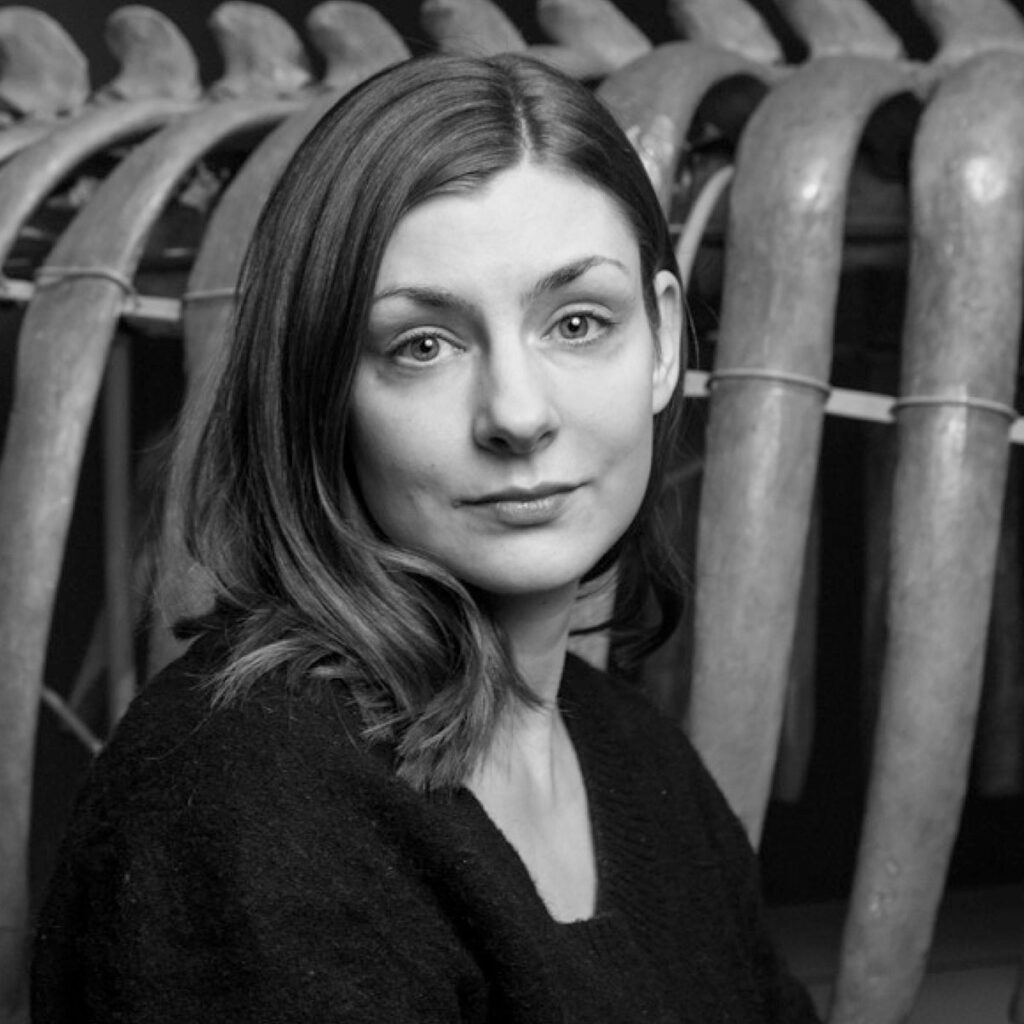 Albanian Muza is a publishing house founded in 2019, with already an interesting list of both fiction, children's titles and nonfiction. From Finland, Muza has already published a good number of titles, including Mia Kankimäki.
Beasts of the Sea, published in Finland by publishing house S&S, has written Finnish literary history on the international arena, as its rights were quickly sold to a dozen areas with aggressive pre-empts and in heated auctions. The international publishers at the moment are (with an Arabic offer on the table):
Albania, Muza
Catalan, Cossetània
Czech Republic, Paseka
Denmark, People's (pre-empted)
Dutch, Singel (pre-empted)
English, MacLehose (UK) and Little, Brown (US) (pre-empted)
Estonia, Tänapäev
World French, Autrement (auction)
German, Fischer (pre-empted)
Greece, Ikaros
Hungary, Polar
Italy, Neri Pozza (pre-empted)
Lithuania, Alma Littera
Norway, Gyldendal (pre-empted)
Poland, Poznanskie (pre-empted)
Portuguese (in Portugal), Porto Editora
Slovenia, Mladinska
Spanish, Seix Barral (pre-empted)
Sweden, Albert Bonnier (pre-empted)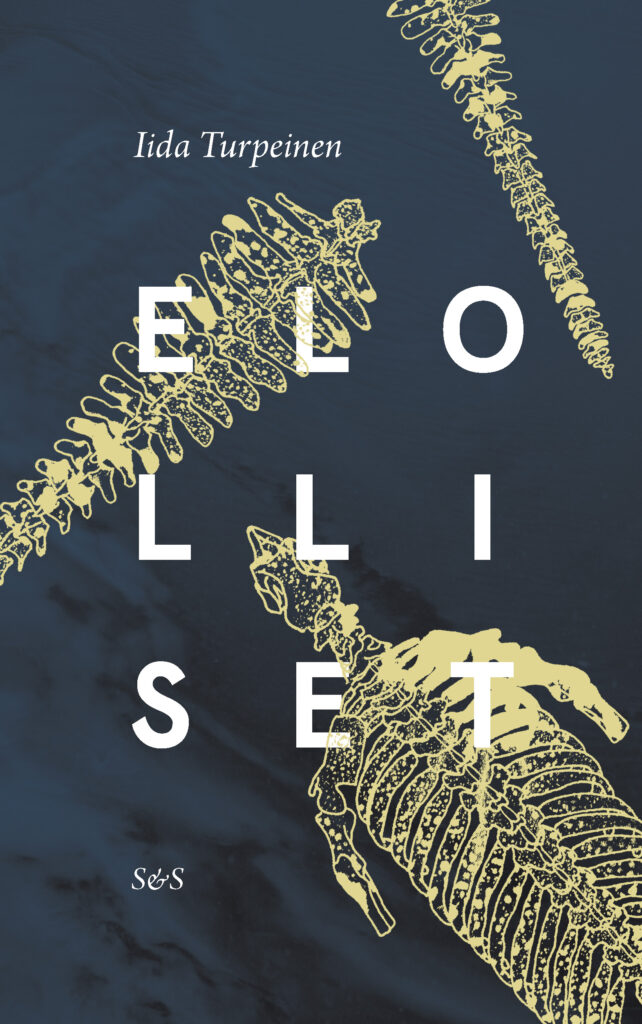 In addition to this remarkable success abroad, the novel has already gained three nominations for literary awards, and just a bit over a week ago it took one of them and won the Helsingin Sanomat Literature Prize, given to the best debut of the year.
The novel also is a nominee for Finland's biggest literary award, the Finlandia Prize, as well as for the Torch-bearer Prize, given to the most internationally potential Finnish novel.
The novel is a science-fueled story of extinctions with a huge marine mammal, Steller's sea cow, as its protagonist. With her short, concise sentence and the skills of a great storyteller, Turpeinen has created a page-turning literary work is that is hugely topical despite the fact that the events of the novel take place in 18th, 19th and 20th century.
Iida Turpeinen (b. 1987) is a Helsinki-based literary scholar currently writing a dissertation on the intersection of the natural sciences and literature.