Pre-empted late last year in France by Robert Laffont and in the Netherlands by De Geus, Saisio's legendary trilogy travels now to Germany.
Pirkko Saisio's Autofictional trilogy – The Lowest Common Multiple (1998); The Backlight (2000) and The Red Book of Farewells (2003) – is one of the masterpieces in Finnish literature. Each novel was nominated for Finland's biggest literary award, the Finlandia Prize, the last one finally taking the prize.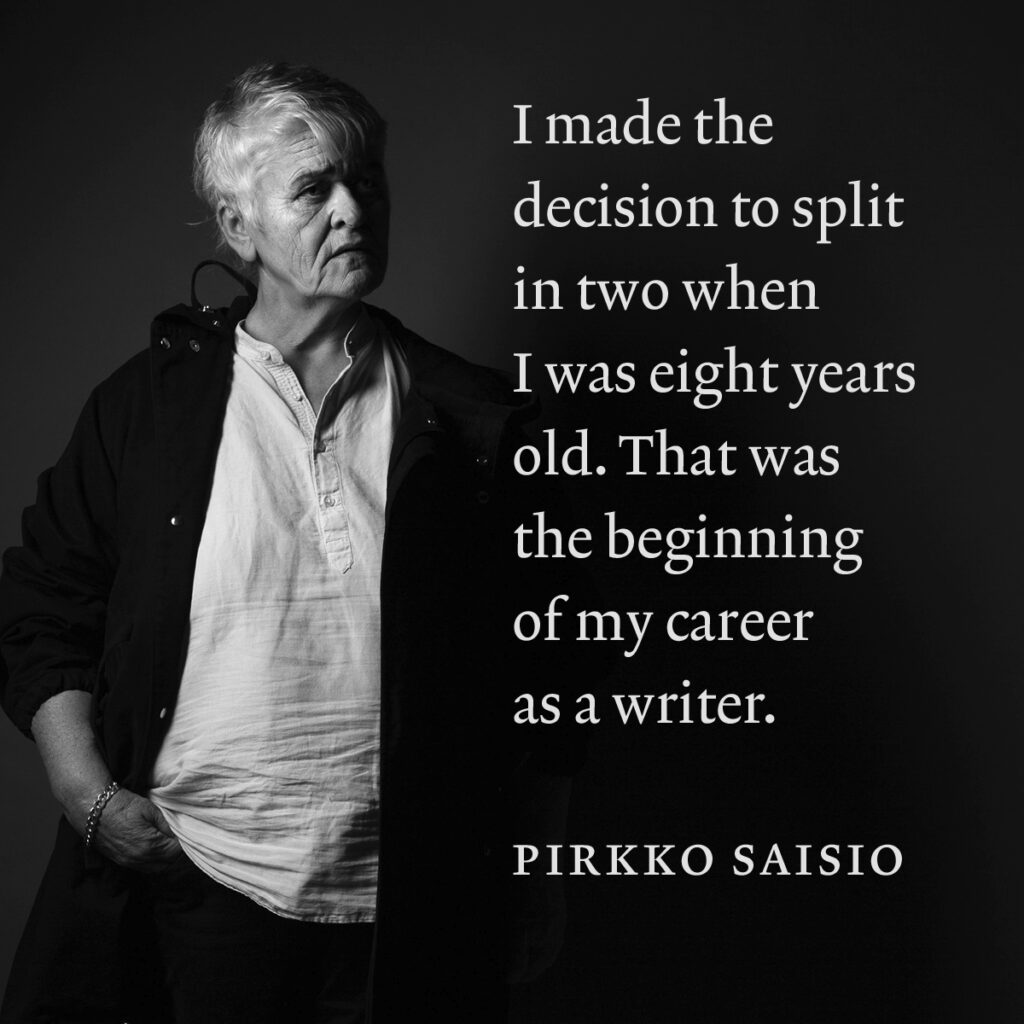 The latest nomination for Saisio, who has during her career received numerous literary awards, came only last year from her bestselling novel Passion – a color-saturated, Tarkovskian chronicle of Europe.
The Editorial Director for literary fiction at Klett-Cotta, Corinna Kroker, stated about the trilogy:
"I've not come across such beautiful, stunning prose for a long time. (…)

Saisio chooses carefully what to say and what not to say. She therefore opens the room of words to deeper layers of meaning – which I admire. Her prose breathes in its own rhythm and takes the reader on a journey of language and silence. (…)

So many of the topics which Pirkko Saisio touches with her prose are more than relevant today – feminism, class, sexuality – but there's more to it. Relationships or love are no longer personal topics. Saisio is brilliant in exploring how individuality and society, even class, always go hand in hand.

And look the structure! Saisio works with overlapping layers that reflect the quest of the narrator so incredibly well. The quest for love, for identity, for belonging and for a life as a writer."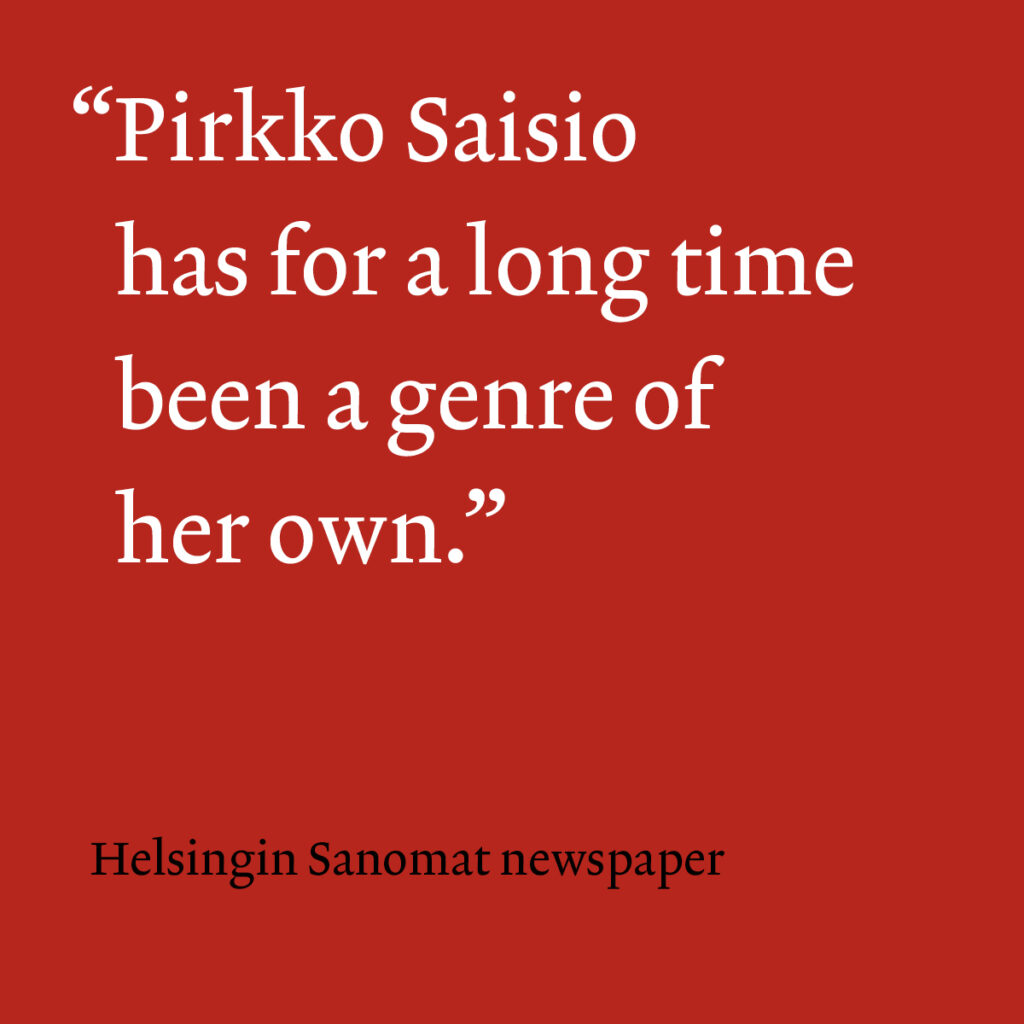 Klett-Cotta is not only one of the most prestigious publishing houses in Germany, but also the oldest: it was also the publisher of such authors as Johann Wolfgang von Goethe and Friedrich Schiller. Today, Klett-Cotta publishes, among others, J.R.R. Tolkien, Bernardine Evaristo, Anna Burns, and Steve Sem-Sandberg.
Saisio's autofictional trilogy is published in Hungarian by Polar. The Red Book of Farewell's will be published in the North American area by Two Lines Press. Earlier, it has been published in Slovenian and Swedish.
Read also news about the Dutch pre-empt and the French pre-empt.