Fantastic news has reached us from Reykjavík: the magical children's novel Night Express, written by Karin Erlandsson and illustrated by Peter Bergting has been nominated for the most prestigious literary award in the Nordic countries, Nordic Council Children and Young People's Literature Prize!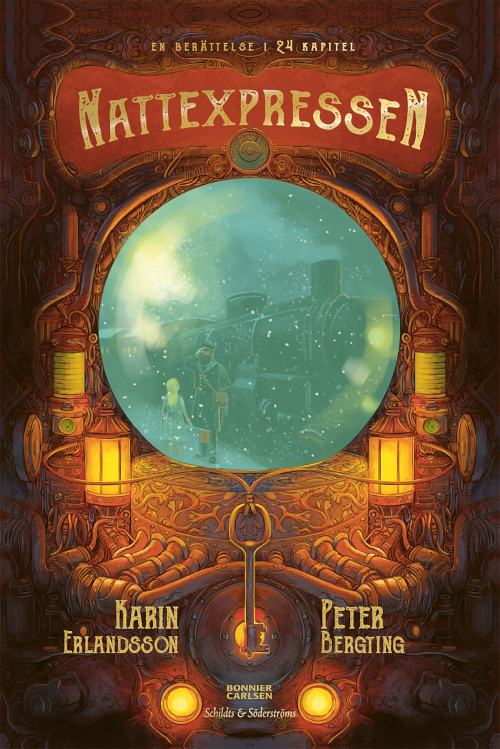 The jury stated about the book:
"The book is set in a magical dream world beyond space and time. It is an incredibly multifaceted story. It's about what it's like to miss someone, but it's also about ageing and mental illness. The children try to understand the adult world and people's sometimes complicated choices. As in Erlandsson's earlier children's books, the parents are often distanced from their children and preoccupied with their own agendas. The children are independent and perceptive and make sure to put everything right. With the help of fairy tale magic, anything is possible!"
Erlandsson has already been nominated for the prize three times: twice for the books in her fantastical The Song of the Eye Gemstone series (in 2017 and 2020 respectively) and for her debut novel Mink Kingdom (2015) she was nominated in the category of adult books.
This is not the first success for Night Express either: the title just won the prestigious Runeberg Junior Prize in February, and has now been sold to 4 territories.
The Nordic Council Children and Young People's Literature Prize was first awarded in 2013. The prize was born out of the long-standing desire of the Nordic ministers for culture to strengthen and highlight literature for children and young people in the Nordic Region. The winner will be announced on the 2nd of November.
Congratulations to the author and fingers crossed! After all, you know what they say: third time's a charm, and on the fourth you win everything.