We are thrilled to announce that Karin Erlandsson's newest children's novel Night Express has been awarded with one of the most prestigious literary awards in Finland, Runeberg Junior Prize.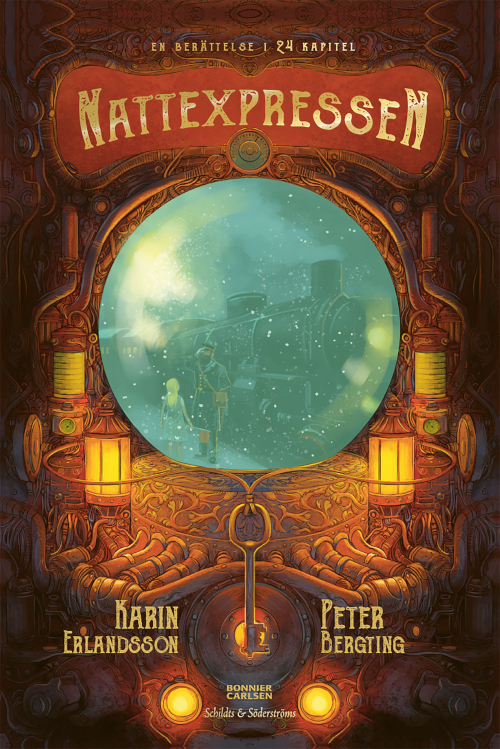 The award is special for the fact that the winner is voted by the readers themselves: children aged 6 to 9. The jury stated about the book:
"Night Express is an enriching reading experience: a capturing, exciting and multilayered book that opens completely new dimensions to its readers. (…) Erlandsson writes about loneliness, longing and loss, and the book offers a platform for conversation. Peter Bergting's graphic novel-style illustrations complete the whole wonderfully."
Erlandsson herself has stressed that, through the book, she was hoping to communicate a message of hope and the importance of community. "I wish that this book would be read out loud, both together with adults and among children," Erlandsson said.
This is the second time Erlandsson wins the prize: in 2018, Runeberg Junior Prize was given to The Pearl Fisher, the first book in the magical Song of the Eye Gemstone series, recently sold to the UK. Neither it is the first Runeberg Junior for Erlandsson's publisher Schildts & Söderströms: the previous winners include Eva Frantz's ghost and spook story for the middle grade readers, Raspberry Hill (2019), as well Fantastic Alfredo (2017) from Malin Klingenberg's hilarious The Senior Squad series.
Runeberg Prize is a prestigious literary prize named after the Finnish national poet, Johan Ludvig Runeberg. It is one of the most important literary awards in Finland, second only to Finlandia. The prize, worth 10,000 euros, is given out in two categories: fiction and, since 2017, children's books. The winner in the adult fiction category will be announced tomorrow, the 5th of February, on The National Runeberg's Day.