Anni Kytömäki's Finlandia Prize winning third novel Margarita is holding strong at the top of the Finnish bestseller list. The rights have so far been sold to Hungary and Estonia, and an offer from France is on the table.
Margarita, the winner of Finland's biggest literary award Finlandia in 2020, is has sold so far over 55,000 copies in Finland since it came out in August.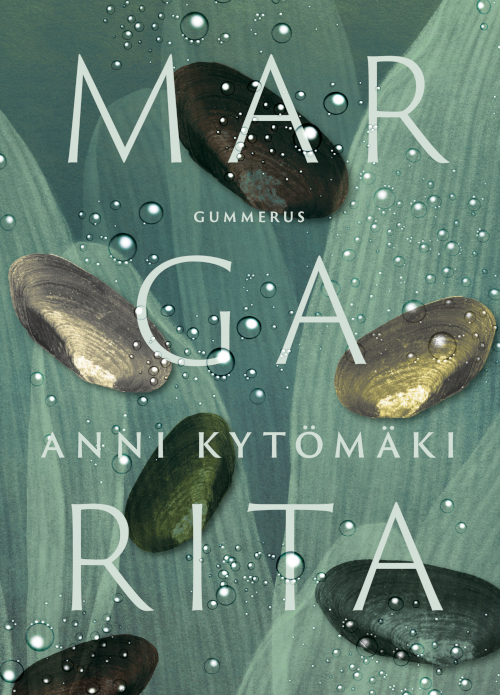 There is a French offer for the novel on the table, and as there is a huge amount of interest in other areas as well, we hope to be able to share more news soon. The rights were latest sold to Hungarian publishing house Polar, a renowned publisher of Nordic literature.
The novel, also longlisted for the prestigious Runeberg Prize and named among the most interesting Finnish books published this year, tells a story set post-war Finland. The country is rebuilding after the war, industry is growing and the future seems bright, even if the war's shadow is still close. Everyone is expected to join in – hard work and devotion to the common cause are seen as more important than individual situations and hardships.
The increase of the economical welfare has, however, its downsides: old forests are being cut down, and one species central for the plot of the novel, freshwater pearl mussel, is getting endangered. And even as the world is moving ahead, there are still the same old obstacles present which humankind has always had to deal with: polio is taking its toll on the rising nation.
In this setting, the fates of different people intertwine. Young Senni gives massages to summer tourists at a spa like her father used to, and is planning to travel to the North. For Mikko, the war has never ended, and never will. Antti needs to raze forests for a living, even if he would prefer just researching them.
A masterful storyteller, Kytömäki weaves the lives of her characters together with the life of nature.
With similarities to such recent successes as Delia Owen's Where the Crawdads Sing and Richard Powers' Overstory, Margarita writes the people as inseparable parts of the nature surrounding us.
The author's bestselling debut novel Goldheart  (2015) was nominated for the Finlandia Prize and Helsingin Sanomat Literature Prize, and it was awarded Gummerus' Kaarle Prize. Goldheart  also received the Torch-Bearer Prize, given to the Finnish title with the most potential to succeed abroad, and it won the bloggers' best book of the year award, Blogistanian Finlandia. In 2017, Kytömäki published the critically acclaimed Stone Weaver, which went straight to #3 on the bestseller list when it came out.