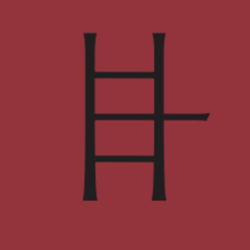 Helsinki Literary Agency is a modern literary agency based in the capital of Finland. It offers publishers the best selection of Finnish fiction and nonfiction authors – a beautiful variety of genres and styles. Founded in the beginning of 2017, the agency is a joint venture of four Finnish publishing houses: Gummerus, Schildts & Söderströms, Siltala and Teos. The agency represents a wide range of prominent, award winning authors writing both in Finnish and Swedish.
Gummerus
Gummerus, founded in 1872, is Finland's third largest publisher with a list of 200 titles each year. It is now owned by Swedish Storytel.
Schildts & Söderströms
Schildts & Söderströms is Finland's largest Swedish language publisher with a history dating back 1891. Its imprint S&S publishes books in Finnish.
Siltala Publishing
Siltala, founded in 2008, publishes about 40 titles a year. Its list includes both literary fiction and nonfiction.
Teos Publishers
Teos, founded in 2003, publishes about 45 new titles annually. The focus is on literary fiction, but the list includes also nonfiction and children's titles.
Here is a link to media stories about the Helsinki Literary Agency, updated whenever there is news.
Agents: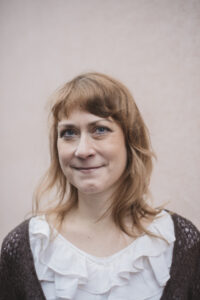 Urpu Strellman
Literary Agent, CEO
M +358 40 737 5535
urpu@helsinkiagency.fi
Helsinki Literary Agency is headed by Urpu Strellman (b. 1979). She has worked in publishing for over 15 years, longest as an editor and a publishing manager. In the beginning of 2017 she started to work at the then brand new Helsinki Literary Agency. For years she has also been teaching editing, writing and how to popularize science. She has co-authored "The Nonfiction Writer's Book" and another nonfiction book about writing with influence. Most recently she has published a guide about selling nonfiction rights abroad (so watch out, world – Finnish nonfiction is soon coming to you!).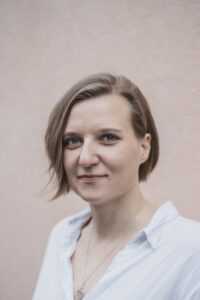 Urtė Liepuoniūtė
Literary Agent
urte@helsinkiagency.fi
With a colourful past from bartending on the top of the Canadian Rockies to working for the EU Commission, Urtė (b. 1991) eventually joined the agency in the beginning of 2019, and in addition to selling rights is also in charge of newsletters, social media and communications. She has a Master's Degree from the University of Helsinki, majoring in Finnish language and culture. On the side, she is a literary translator, whose work has been awarded and enlisted amongst the best translations of the year a few years in a row.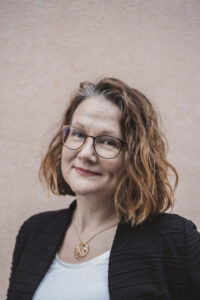 Kai Aareleid
Literary Agent
kai@helsinkiagency.fi
Kai Aareleid (b. 1972) has a background in the book world since early 2000s. A prolific literary translator from Spanish and Finnish, she has worked as a publisher and copy editor in Loomingu Raamatukogu Publishers, Estonia and has mentored emerging translators as well as taught translation courses. Wearing her writer's hat, she is author of 1 book of drama, 2 books of poetry and 3 books of prose. Her works have won literary prizes, have been shortlisted for a number of awards and translated into several languages. As a true cosmopolite, she lived in Tartu, Tallinn, Helsinki, Mexico City, Riga and St Petersburg. She is currently sharing her life between Tallinn, Helsinki and a North-Estonian fishing village.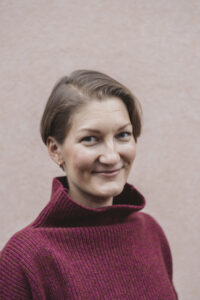 Viivi Arela
Literary Agent
viivi@helsinkiagency.fi
Viivi Arela (b. 1983) joined the agency in July 2020. A brand strategist with years of experience in marketing and sales, her focus is on strengthening the visibility and reach of the agency's authors and titles in international markets. Viivi is a passionate advocate of reading and determined to bring Finnish literature to even larger audiences abroad.
Exclusive co-agents:
Arabic
Literary Sapiens | Ali Arabzadeh
a.arabzadeh67@gmail.com
China
Grayhawk Agency | Clare Chi
clare@grayhawk-agency.blogspot.com
Eastern and Central Europe
Albania, Armenia, Belarus, Bosnia & Herzegovina, Bulgaria, Croatia, Czech Republic, Georgia, Kosovo, North Macedonia, Moldova, Montenegro, Romania, Russia, Serbia, Slovakia, Slovenia, Ukraine
Agentia Literara Livia Stoia | Oana Vasile
oana.vasile@liviastoiaagency.ro
Greece
Ersilia Literary Agency | Avgi Daferera
childrensbooks@ersilialit.com
Italy
Piergiorgio Nicolazzini Literary Agency | Maura Solinas
Maura.Solinas@pnla.it
Japan
Tuttle-Mori Agency | Ken Mori, Fumika Ogihara
ken@tuttlemori.com
fumika-ogihara@tuttlemori.com
Poland
Book/lab | Pjotr Wawrzenczyk
piotr@literatura.com.pl
Spanish, Catalan, Basque, Galician, Portuguese
Casanovas & Lynch Literary Agency | Marina Penalva
marina@casanovaslynch.com
Turkey
Anatolia Literary Agency | Amy Spangler
amy@anatolialit.com
Address:
Helsinki Literary Agency
Pohjoinen Hesperiankatu 13 B 15 a
00260 Helsinki
FINLAND
Social media:
Twitter
Facebook
Instagram
Translation support for Finnish literature
You can read about translation and production grants here.
GDPR – General Data Protection Regulation
Helsinki Literary Agency follows the European Union General Data Protection Regulation. We use cookies on this site to analyze our traffic and to enable certain parts of the site to function. The information we have about newsletter subscribers is used only to send out news and other information about Finnish literature. It will not be given to third parties.
We are glad to give you more detailed information about the measures we take to protect your data: our contact information is above.