As anticipated, legendary author Pirkko Saisio's Autofictional trilogy – The Lowest Common Multiple (1998); The Backlight (2000) and The Red Book of Farewells (2003) – is on fire this autumn!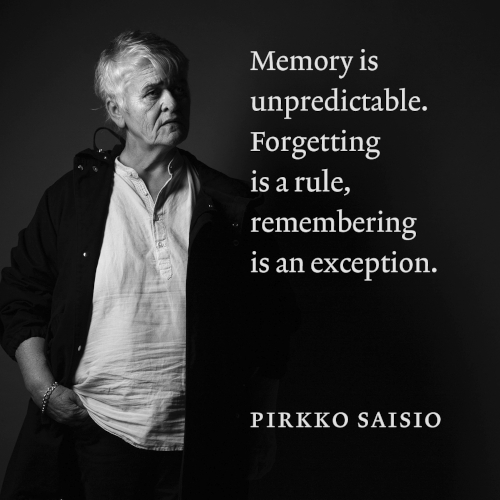 We've only announced the Dutch pre-empt last week, and a new fantastic deal has been made: publishing house Robert Laffont has now pre-empted the trilogy in the French world.
Robert Laffont was founded in 1941, and is now considered to be one of the most important French publishing houses. Editorial director Claire do Sêrro will be including Saisio in the publisher's collection Pavillon, "that offers the best of foreign literature since 1945": Saisio will be published along such authors as Margaret Atwood, Tom Wolfe, Bret Easton Ellis, Amitav Ghosh, John Banville, Jennifer Egan and others. Among Robert Laffont's other collections, one is used to seeing international grands from J. D. Salinger and Mihail Bulgakov to Olga Tokarczuk, to name a few.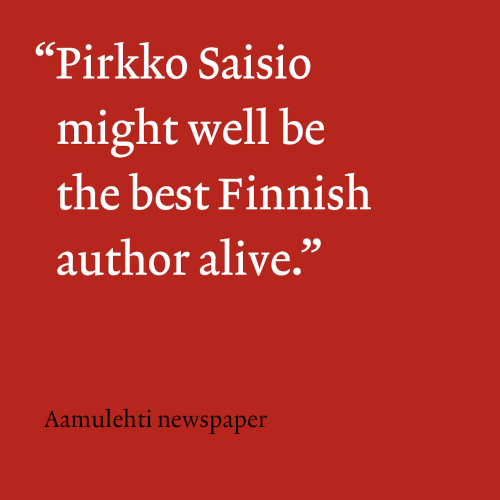 Do Sêrro has stated about her newest acquisition:
"Saisio's trilogy is everything I love and want to stand for: an exceptional, powerful and intimate voice, yet capable of bringing in the universal; a unique portrait of a woman, a generation, a society, incarnated in Saisio's poetic writing."
Earlier this year, the third part of the trilogy, THE RED BOOK OF FAREWELLS, was sold to North America (Two Lines Press); incredibly active buzz among the international scouts and publishers indicates that more deals should be expected soon.
Saisio's new novel, Passion, was published just a couple of weeks ago, and is already among the biggest literary events of the year: a color-saturated, Tarkovskian chronicle of Europe, centered on life's purpose and the search for meaning, is already running its second print in Finland.
Congratulations to the author on the well-deserved successes!