If It Looks Like It, written by one of the most beloved Finnish authors Mikko Rimminen, has been nominated for the Finlandia Prize.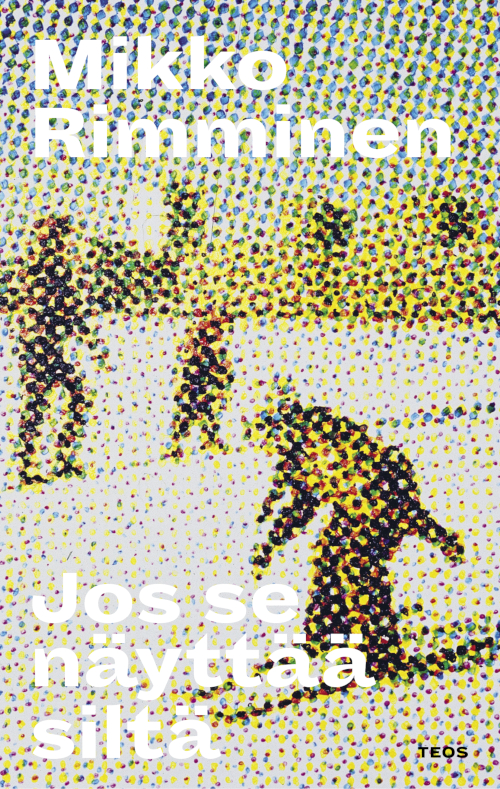 If It Looks Like It is a warm, tragicomic story about a lonely Mr. Lyy. The novel has been praised for its spectacular and unusual use of language, which, along the years, has become a trademark of Rimminen. The author manages to grasp true sadness behind the feelings of guilt and shame and turn it into a joyous and heartfelt experience. As the jury stated: 

"The unusual way of narrating, the use of funny neologisms and adjectives as well as immersion in hilarious linguistic games is what makes this book exceptional."

The author himself said:

"It was an unbelievably complex ride, given that the origins of this story, as well as my aim when I began writing it, were rather simple! Choosing the structure of narration seemed effortless, but – as to balance it out – Mr Lyy turned out to be the most complicated main character ever, and he soon became the subject of my nightmares. While usually my main problem used to be making fictional characters do anything at all, this time, Mr Lyy's tendency to do everything that turns out to be against him caused me most worry and distress."
Mikko Rimminen (b. 1975) is a lauded writer who started his literary career as a poet. He has written six novels: Park Life (2004), The Block (2007), Finlandia Prize-winning Red Nose Day (2010), Tag (2013) and The Most Natural Thing in the World (2017). Rimminen's books have been translated into over ten languages . In 2011, the novel Park Life was turned into a successful movie.

Finlandia Prize is the most important literary award in Finland, given annually in three categories: the best novel, the best children's or YA book and the best nonfiction book of the year. The award sum is 30,000 euros. 
Previously, several other HLA's authors have received the award in the category of the best novel, including Mikko Rimminen himself (for the novel Red Nose Day, 2010): Kari Hotakainen (The Trench Road, 2002), Pirkko Saisio (The Red Letter of Farewell, 2003),  Ulla-Lena Lundberg (Ice, 2012), Riikka Pelo (Our Earthly Life, 2013), Jukka Viikilä (Watercolours from a Seaside City, 2016) and Juha Hurme (Headland, 2017).