2 more foreign rights deals were closed this week for our Finlandia Junior winner A Giraffe's Heart Is Unbelievably Large, by Sofia & Amanda Chanfreaus: World French rights were sold in auction to Édtions Milan; Lithuanian rights were acquired by Alma littera.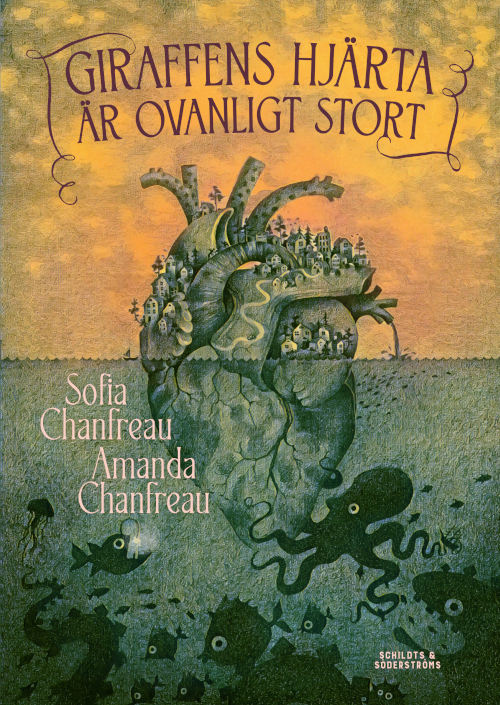 The title has already travelled 12 territories; additionally, a Hebrew offer is now on the table. Just last week, we announced the sale of English & Dutch rights. The Chanfreaus' publishers abroad can be found on the title's webpage.
Both Éditions Milan and Alma littera are familiar with the best children's literature from Finland, as both publishers also share another title from the HLA's list, a Finlandia Junior winner Radio Popov, by Anja Portin.
Alma littera is the biggest publisher in Lithuania, with an extensive list of upmarket and commercial, as well as nonfiction literature for adults, and books for children and young adults.
Éditions Milan has been publishing books for children of various ages for 40 years now. In four decades, the publisher succeeded to build a creative list, which raises a sensible and independent reader.
A Giraffe's Heart Is Unbelievably Large was the winner of the most prestigious literary award in Finland for children's & young people's literature, Finlandia Junior Prize, last year. The title is now also nominated for the Nordic Council Children's and Young People's Literature Prize. The title has already sold over 10,000 copies in Finland.
This illustrated novel for the middle grade readers is a tale of longing to be part of a family, to find one's place in the world, and to be loved as one is. 
Whenever a ten-year-old Vega, who has always lived with her father, tries to ask about her mother, the only answer she gets is mysteries. Once a not-so-nice girlfriend starts dating her father, and Vega gets an unexpected pen pal, she decides to set out on an adventure to find out more about her mother. The book is a superb read for a child alone or for parents and children together.
In Finland, the Chanfreau sisters are also published by Schildts & Söderströms.
Congratulations to the authors!