It's always such a joy and excitement to introduce a new author to the audiences abroad. And so, we are thrilled to share that the first foreign rights deal has been made for Anna Englund's debut novel Pine Coat: Estonian rights have been acquired by Ühinenud ajakirjad.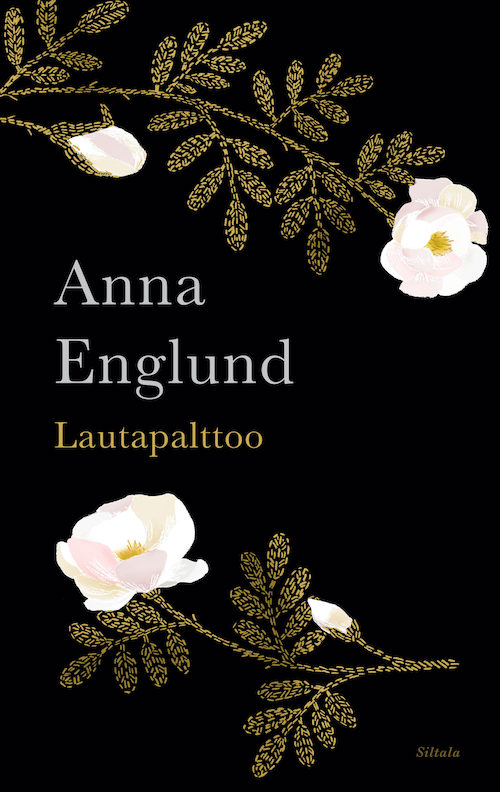 Ühinenud ajakirjad has proved to be a loyal fan of Finnish literature, publishing many adult and children's titles over the recent years – among others, the Finlandia Prize winner Margarita, by Anni Kytömäki; The Dead Still Speak, by R&R; the Finlandia Junior winner Radio Popov, by Anja Portin; The Secret Gardeners, by Maija Hurme & Lina Laurent, as well as many others. The publisher has also recently acquired the Estonian rights for the Finlandia Junior winner A Giraffe's Heart is Unbelievably Large, by the sister duo Sofia & Amanda Chanfreau, which has quickly become HLA's most wanted title this season.
Pine Coat is Anna Englund's highly praised debut novel, which pulses with the rhythms of the 1930s. In it, the protagonist Elena carries on the tradition of coffin-making in a rural village together with her husband. Death is a daily colleague, and life flows along calmly in its familiar channels.
But when a strange woman from the capital arrives to buy a coffin, everything is thrown into disarray. Love is a force that changes a person, but can one demolish the entire framework of a life in its pursuit?
Pine Coat was nominated for the Helsingin Sanomat Literature Prize, given for the best debut of the year.
Congratulations to the author!