More exciting sales news! One of the most exciting debuts last autumn, E. L. Karhu's novel To My Brother, has now been sold to Metropolis Media in Hungary. This is the second foreign rights sale for this title, as World French rights were sold in February.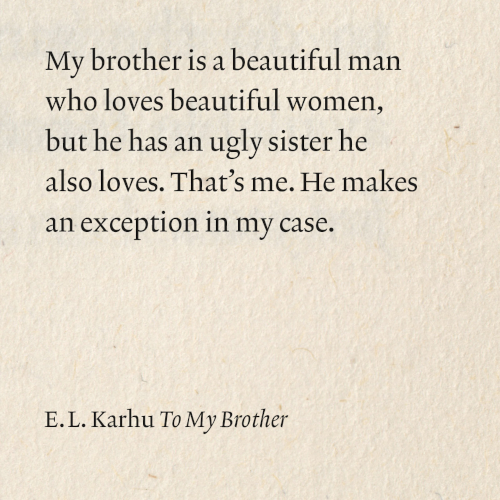 Metropolis Media's list consists of various collections, such as Nobel Prize winners, EU Prize for literature nominees and winners and other high quality fiction. They have previously published Juhani Karila's novel Fishing for the Little Pike.
To My Brother is an absurd, dark-humoured bildungsroman which germinates from internalized self-hatred and prompts thoughts about lust, sexual capital and hierarchies, as well as ways disgust is used as a means of control, especially against women. 
The novel was nominated for the Helsingin Sanomat Literature Prize, given to the best debut of the year. E.L. Karhu's play with the same title, To My Brother, premiered this month in Schauspiel Leipzig in Germany.
Congratulations to the author!