Our little Pike is sweeping the hearts away across continents! After the immense success on the home front, the extraordinary Fishing for the Little Pike by Juhani Karila is now conquering the world one country at the time.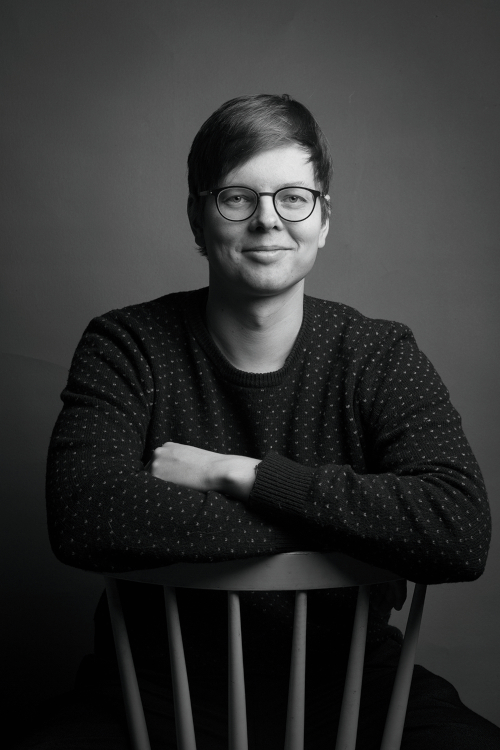 In October, the Turkish and Arab language deals were made. Pike's new home in Turkey is İthaki, a publisher of Madeline Miller, Neil Gaiman, Pat Barker, T.J. Klune, Antti Tuomainen and Johanna Sinisalo, among others.
The Arab language publisher is Egypt-based Al Arabi, a home of a wide range of international authors, from Frantz Kafka, Peter Handke and Herman Koch to Marieke Lucas Rijneveld, Jon Gnarr, Sofi Oksanen and many others.
Additionally, a new offer just reached us from Russia, which will mark a 10th foreign rights deal for the book.
In the meantime, the French edition, superbly translated by Claire Saint-Germain and published by La Peuplade just a month ago, has been received with the enthusiasm that makes one wonder whether there's a French reader left in the world that hasn't fallen madly in love with the book.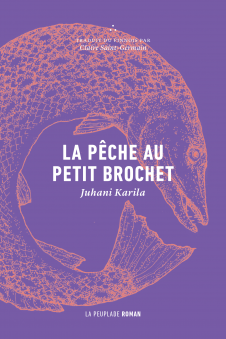 The novel has been called a "bomb", "a formidable punk fairytale", "a magnetic and powerful odyssey"; Shakespeare, Paasilinna, Rabelais and Don Quixote have been mentioned – and these are only the previews. The novel is now nominated for Prix Micheline, a booksellers' prize for the best literary debut.
Enjoy some of the reviews from the French world, and don't forget to tune in Literature from Finland podcast episode MYTH, where Karila discussed myths from and about Finland.
"Otherworldly, inimitable: Finnish literature at its best. (…)
A phenomenal, hilarious, as well as poetic novel, combining the north, the Finnish folklore, and the eco-fable, Fishing for the Little Pike reinvents the delicious folly that made Finnish literature a success."
– Sortiz (an online magazine on literature and cultural events)
BOOKSELLERS ACROSS THE FRENCH WORLD SAY…
"Houston, we have a HUGE problem!!! It's not even September yet, and we already have a darling here, a pretty much unbeatable literary debut! Sure, you never know: in the event of some improbable combination of circumstances, we might eventually stumble upon a novel with which we will be even more enamored. In the meantime, well done La Peuplade for bringing up this inventive, hilarious and inspired Finnish author, and thank you, Juhani Karila, for this story that we won't soon forget!!! (…) It has humor, it has love (conflicted), it has magic, it has mythical creatures and superstitions (not so unfounded), it has drama, and it has a strange curse, circling at the bottom of the pond. We recommend this gem with all our hearts!!!"
– LETTRE ET MERVEILLES bookshop
"I gobbled it up, swallowed in frenzy and a sort of bulimic euphoria! It's mordant, ironic, refreshing, breathtaking, delightful and astonishing. It is a pure pleasure to wander off, following these strange creatures that you could have never imagined yourself. [The story] takes you to all kinds of places, without ever letting go of your hand. (…) Honestly, a real treat!"
– Anne, LA GÉOSPHÈRE bookshop, Montpellier
"This novel by the Finnish Juhani Karila is a real BOMB!
The presentation of the book invites us to be prepared for a Rabelaisian carnival, with characters worthy of Don Quixote. I, personally, rather got the feeling of a great Shakespearean remix, tragedies and comedies passed through a mill of "A Midsummer Night's Dream", all drizzled with a Finno-Ugrian sauce, utterly euphoric and damn wacky. (…) This novel is an extraordinary epiphany which not only makes you laugh, but also touches your heart and soul as only the great texts can."
– Fred Hrsct, LIBRAIRIE LÉON DURANCE bookshop, Nantes
"A magical, delightful read!
One of those rare moments, when enthusiasm, joy and the fear of having to close the book intersect. (…) A kind of literature which reminds you that reading sometimes means becoming a kid again, with stars shining all over the place.
This Little Pike is FORMIDABLE! Inventiveness, comedy, imagination, ideas: it has everything, and everything is great! The reading that leaves me with a sentiment of jubilation, which stays even after having said goodbye to the [protagonist] Elina and others. A sort of bonfire, infinitely fueled."
– Fabien Bernier, director at LIBRAIRIE DECITRE GRENOBLE bookshop
"Magnetic and powerful in its originality."
– Fanny Nowak, webmagazine Aires Libres
"This debut is a truly beautiful surprise; a colorful story, wild and sensitive at the same time, that carries the reader far away. A strong recommendation for everyone to discover."
– Virginie Schmitt, LE FORUM DU LIVRE bookshop, Rennes
"Deploying a bestiary, terrifying and magnificent at the same time, which allows the author to explore the furious complexity of Lapland's mythology (and make fun of some civilizational quirks in the process), Juhani Karila builds a formidable punk fairytale, where curses induce mad quests and some absurdly original interactions."
– Olivier Boisvert, LIBRAIRIE GALLIMARD bookshop, Montréal
"Fishing for the Little Pike features a handful of characters who play a fools game among themselves: living in the world that we pretend to understand when, in fact, we ignore everything. This is a beautiful book; it provokes bursts of laughter, it examines – through a metaphor – our place in the world. (…) Karila's writing is as free as it is striking."
– Eric Pessan, Author
"In Juhani Karila's novel Fishing for the Little Pike, the everyday and the supernatural mix to perfection; as [one of the characters], inspector Janatuinen, was advised: simply be up for everything."
– Tatiana Moroni, LES VILLES INVISIBLES bookshop, Clisson