While we have been enthusiastically following the reviews of Piia Leino's newest thriller Apogee, published in Finland just weeks ago, some fantastic news has reached us from Italy: author's EU Prize for Literature winner Heaven has been now acquired by Voland!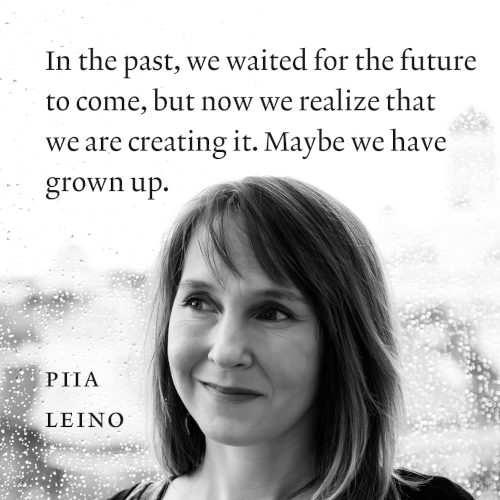 Since its establishment in 1994, Voland has published some of the most renowned world's classics, such as Mihail Bulgakov, Lev Tolstoy, Nikolai Gogol, and Aleksandr Solzhenitsyn. Along with the grands, Voland is also dedicated to introducing cultures and fascinating worlds through authors that are yet to be explored in Italy, but who write literature of great depth.
As the publisher declares: "In Voland's catalogue, voices are never predictable." Alexandra David-Néel, Julio Cortázar, Georges Perec, Dulce Maria Cardoso, Stephanie Hochet, Edgar Hilsenrath, Javier Argüello have all been a part of Voland's beautiful list – we are sure that the Finnish Piia Leino will be a wonderful addition to it.
This is the 12th foreign rights sale for Heaven, and with the Frankfurt fair fully in the process, we are certain many more will follow. We thank our wonderful partner Piergiorgio Nicolazzini Literary Agency for the deal!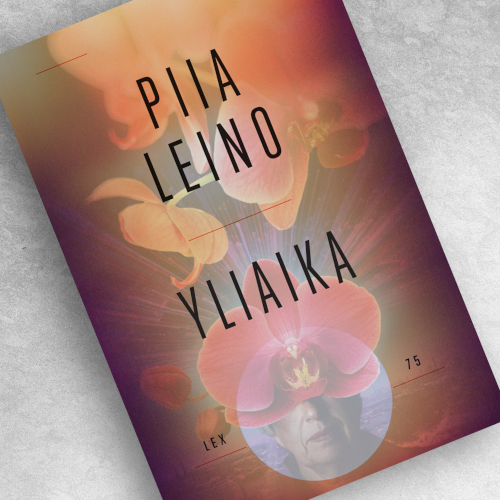 Though Heaven was an immediate success, published to fantastic reviews in Finland, Leino's talent to explore how societies work from completely new angles has manifested itself even more poignantly in Overtime, a 2020 novel about a female politician who helps to pass the so called Exitus Law, under which people are virtually exterminated after the age of 75. However, when the politician herself reaches the age, she starts wondering if there are more things in life left to experience – and runs.
"Overtime is an inventive, mad thought experiment. […] The nightmarish picture of the future that Leino creates brings to mind the alternative-history dystopias of Philip K. Dick. Both authors possess an exceptional ability to create tomorrow's world and make it credible and absolutely horrifying. […] Just as Philip K. Dick, Piia Leino also has a gift for an incredibly fluent narration; the topics of Overtime may be weighty, but the storytelling is light. One doesn't come across such a combo every day."
– Keskisuomalainen newspaper on Overtime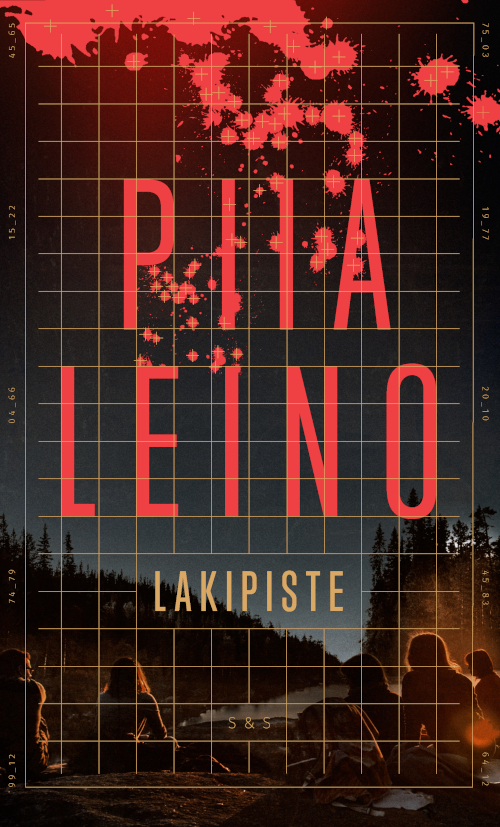 Leino's newest book Apogee is a crime novel set in an era when ecological catastrophe and new technology have reworked reality into an unrecognizable state. When mysterious "accidents" involving various smart devices start happening all around the world, journalist Aaro Kangas of an international media conglomerate is assigned to look into the potential radicalization of an ecological community. He unwittingly ends up at the heart of an ambitious plan for annihilation. The investigation quickly turns incredibly personal – and incredibly dangerous.  
Don't forget to check out our Literature from Finland podcast episode FUTURE VISIONS, where Leino discussed the future of our society. We also did a nice short interview with her a while ago, so have a look!