Destruction, the latest work from Iida Rauma, marks the author's change in representation to Helsinki Literary Agency.
Iida Rauma (b. 1984) is one of the most powerful voices in contemporary Finnish literature. Her first novel, The Book of Disappearances (2011), was nominated for best debut of the year. Her second, On Sex and Mathematics (2015), won both the Kalevi Jäntti Prize and the Torchbearer Prize and was nominated for the European Union Prize for Literature.
Rauma's latest novel, Destruction, released in January 2022, is one of the spring's most anticipated literary events. In the words of editor Antti Arnkil:
"Destruction is an ingeniously constructed depiction of power, with multiple stops reverberating simultaneously. When we delve into what happened in one class at one school in Kaarina in the 1990s, a harrowingly realistic vision of the emotional and physical violence targeted at minorities by majorities everywhere unfolds.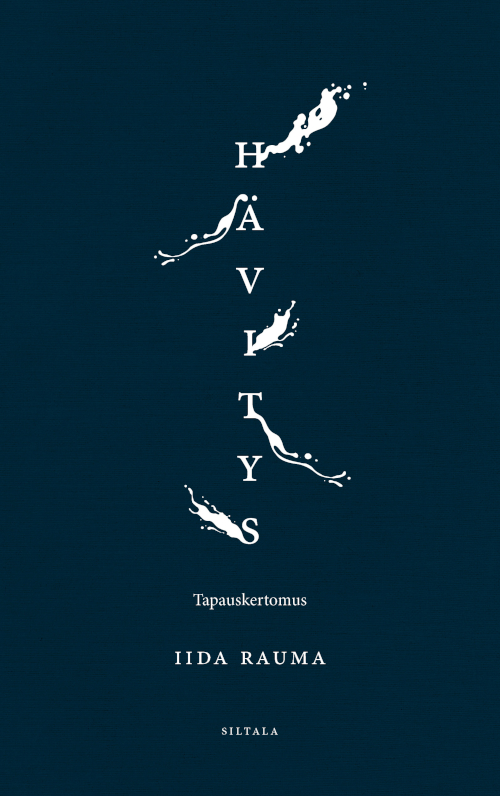 At one level, the novel depicts with stark precision how a class of schoolchildren that appeared utterly ordinary turns on one of its own at a teacher's instigation. Nevertheless, the broader issue is the human impulse toward destruction and the crushing force of mass psychology anywhere, at any time. The rings of violence spread wider and wider from a single case study: children, animals, forests, old buildings, the representatives of marginalized groups – all are bulldozed with the same entitlement the powerful grant themselves. In her text, Iida Rauma shows how systematic bullying, the subjugation of the weak, colonialism, and environmental destruction are ultimately the results of the same social and psychological mechanisms.
The novel takes place in the gray, rain-washed landscape of 1990s Kaarina and Turku, among the ruins of demolished buildings, and loops back deep into history: into the suppression of those categorized as mentally ill or as witches and other marginalized people. Case by case, Rauma depicts the ways in which the strong as if by unspoken agreement trample the weak, the anguish and irreparable damage that result, and how everything is inevitably explained away after the fact. The vision of the way human societies function is chilling, but the meticulous artistic portrayal casts its own glow of hope at the horizon: every time the logic of violence is exposed, it is perhaps a little more difficult for us to participate in it."
Read more:
Destruction (2021)
On Sex and Mathematics (2015)
Iida Rauma
Material:
info@helsinkiagency.fi