Happy news in the nonfiction department: the chilling 'Ndrangheta, a new nonfiction by Anton Monti about the prominent Calabrian mafia organisation, has been awarded the Lauri Jäntti's Recognition Award for Nonfiction!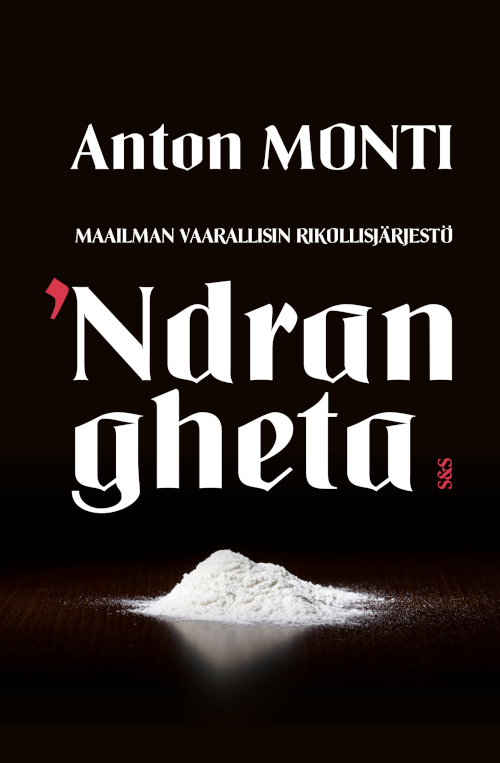 The jury has stated about the book:
"Anton Monti's book 'Ndrangheta is a startling portrayal of our time. It demonstrates the spooky and dystopian reality that is still possible even in such a rich, functional European state as Italy. (…)
The book doesn't dwell on violence; rather, it reveals connections and enlightens the reader on causes and consequences. It shows how deeply the organisation has penetrated every society in which it actively operates. We are not talking about a criminal organisation working "from the outside"; 'Ndrangheta is a way of living, even a sort of worldview."
Lauri Jäntti's foundation was founded in 1983, in order to promote and support nonfiction works from Finland. The yearly prize of 20,000 euros is given to the best Finnish or Finnish-Swedish nonfiction book published during the previous year, and one or several nonfictions receive the recognition award of 7500 euros.
Moreover, 'Ndrangheta recently enjoyed its first foreign rights deal: Russian rights have been sold to Mereshchakov Publishing House.
Congratulations to the author!