Our Little Pike has reached the peak of its world domination: the fantastic novel, dubbed as the "bomb" and a "formidable punk fairytale", written by Juhani Karila, has now been sold to the English world. The publisher in the USA and Canada is Restless Books, in Great Britain and the Commonwealth is Pushkin Press.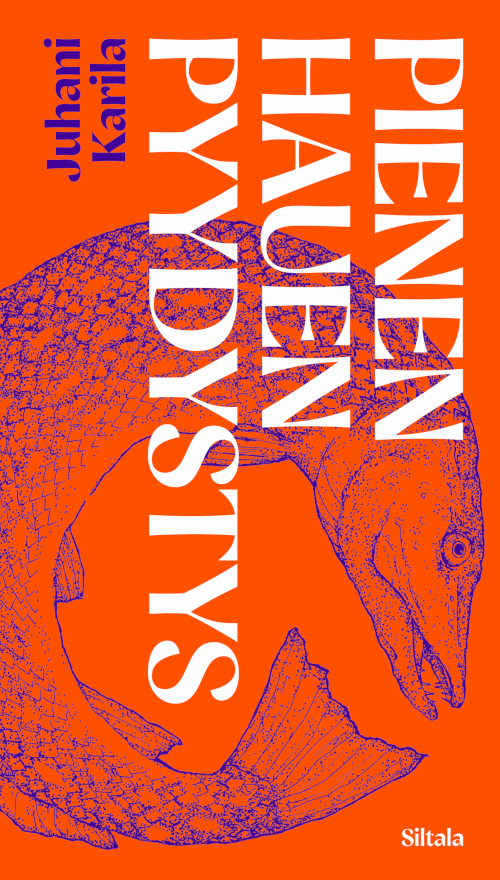 Restless Books is an independent, nonprofit house devoted to "championing essential voices from around the world whose stories speak to us across linguistic and cultural borders", in the words of the publisher.
Pushkin Press is a publisher based in Great Britain, interested in everything from timeless classics to the urgent and contemporary. Pushkin Press has published some of the twentieth century's most widely acclaimed and brilliant authors who have been shortlisted for the Booker Prize, the International Booker Prize, and even won the Nobel Prize.
Fishing for the Little Pike has been recently published in French, in translation by Claire Saint-Germain, and was met with raging reviews, comparing the novel to Shakespeare, Arto Paasilinna, Rabelais and Cervantes. The novel is now nominated for Prix Micheline, a booksellers' prize for the best literary debut.
English is the 12th foreign rights territory for Karila's novel, the previous deals including
World Arabic, Al Arabi
Denmark, Jensen & Dalgaard
Dutch, Koppernik
Estonia, Hea Lugu
World French, La Peuplade
Germany, Homunculus
Hebrew, Locus
Hungary, Metropolis Media
Poland, Marpress
Russia, Livebooks
Turkey, İthaki
Congratulations to the author! Don't forget to tune in Literature from Finland podcast episode MYTH, where Karila discussed myths from and about Finland.