Towards the summer, some lovely children's books deals! Two new deals are now confirmed for Malin Klingenberg's most recent picture book, Skeleton (2023), illustrated by Maria Sann: De Vier Windstreken acquired world Dutch rights, while Korean Studies Information (KSI) will be publishing it in South Korea.
De Vier Windstreken is a beautiful children's literature publisher based in The Netherlands. Their main focus is on picture books for various age groups.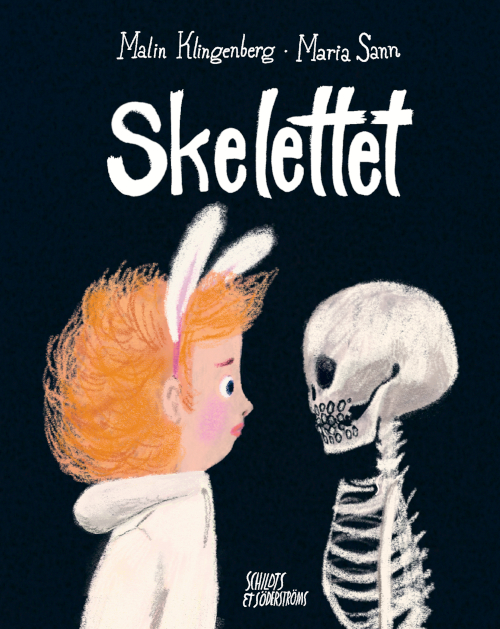 KSI, on its part, focuses on publishing children's picture books that promote self-searching, independence, family love, environment, and diversity, among other themes.
Skeleton is a tenderly told story about a child overcoming his fears while learning what each of us is made of. When little Teo, who is afraid to death of skeletons, learns he has one inside of him too, he gets worried: Is there a skeleton inside everyone? Sometimes parts of us break and need to be fixed with a cast.
"An expert at telling humorous stories, Klingenberg has toned done the funny business and written a book that is inventive, multilayered, and in complete solidarity with its child protagonist. […] Klingenberg has partnered here with one of Finland's sharpest illustrators, Maria Sann. If this were a ballroom dance competition, they'd be standing on the podium's top spot. Sann succeeds in enriching the text with unexpected illustrative strategies and angles that reveal a child's perspective. […] Read Skeleton, and you'll see how Klingenberg and Sann's polished pearl of a picture book grows with every read into a brilliant bullseye that literally and figuratively gets under the skin of the protagonist and reader alike."
– Hufvudstadsbladet newspaper
Congratulations to the authors!