Great news for the beginning of the year: Karin Erlandsson's wonderful narrative nonfiction, The Blue Yarn – What I Know About Knitting, has been sold to Denmark and Great Britain (World English)! Erlandsson's publisher in Finland is Schildts & Söderströms.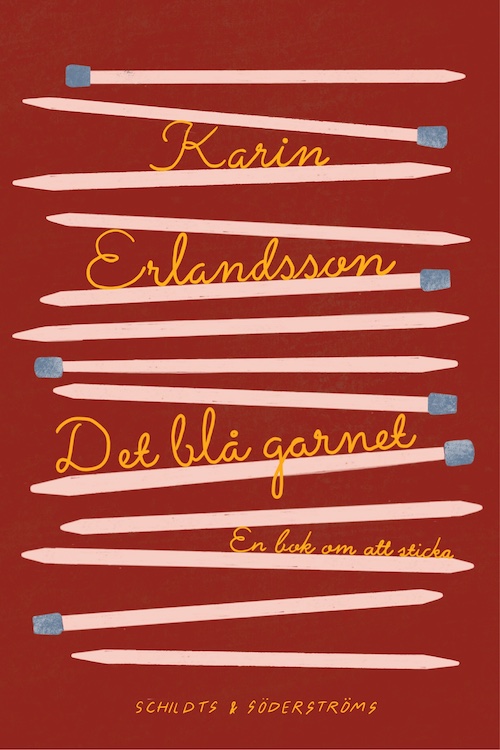 The Danish publisher will be Straarup & Co., a lovely house that, from HLA's list, has previously published Karin Erlandsson's novel for children, The Night Express, as well as the Christmas-themed mystery novel for children, The Mystery of Helmersbruk Manor, written by Eva Frantz and illustrated by Elin Sandström.
The Blue Yarn will be published in the English world will be Dedalus, who is also the publisher of Erlandsson's The Song of the Eye Gemstone series.
The Blue Yarn: What I Know About Knitting, by award-winning novelist Karin Erlandsson, is an inspiring book seasoned with knitting humour about the history of knitting, women who knit, and its enduring appeal. Erlandsson weaves together a nonfiction book, in which personal memories expand into sharp observations about the effects of knitting on the knitter, those close to them, and society at large.
In it, knitting is presented not only in terms of clothing and preserving tradition, but also as a means of creating and conveying something new. As the world around us burns, it can be a way to survive – or to break the ranks. For those who are busy and stressed, it can be a means of recovering and finding balance.
These are the first foreign rights deals for the book.
Congratulations to the author!