Helsinki Literary Agency is extremely happy to welcome a new author on its list: Ann-Christin Antell with her bestselling Cotton Mill trilogy comes as a powerful re-enforcement of HLA's commercial fiction section.
The trilogy could be described as Bridgerton meets L. M. Montgomery – an entertaining page-turner appropriate for a wide reader base. The top-quality historical romance with feminist undertones is enhanced with a witty female lead, a strong focus on manners and class distinction, as well as reflections on national awakening and rising social and political unrest.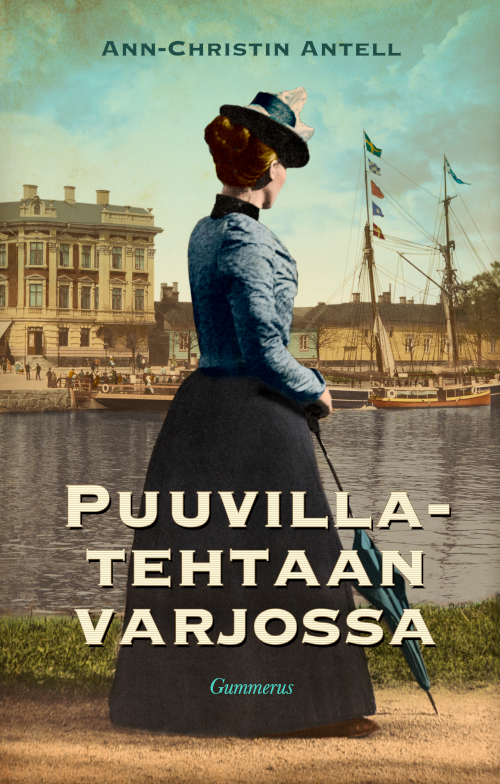 The trilogy began with The Shadow of the Cotton Mill, in 2021, depicting the life of an independent woman in an era when industrialists make up the new elite, women demand equality, and Finland's status as a nation is undergoing a transformation. The book immediately swept the hearts of the Finnish readers: speedily climbing to bestsellers' lists, the novel sold close to 40,000 copies in Finland altogether.
The second instalment of the trilogy, Heir to the Cotton Mill (2022), picks up the story in the early 20th century, when Finland's cultural elite, with their strong sense of nationhood, find themselves at odds with Russia's increasingly oppressive policies. The book has already sold 20,000 copies in Finland.
The third book, A Rival for the Cotton Mill, is due to be published in 2023.
We already have English sample and synopsis of the first novel, so don't hesitate to get in touch with us (info@helsinkiagency.fi) and ask for more information and materials.
Welcome to HLA, Ann-Christin Antell!