It seems that the time of the violent Nordic Noir has past and the northerners are now themselves eager to find something cosier. We are overjoyed to announce that the audiobook giant Storytel has acquired the rights to all three books in Ellen Lähde Investigates series (2017–2020) by Eppu Nuotio, to be released in Sweden, Denmark and Iceland!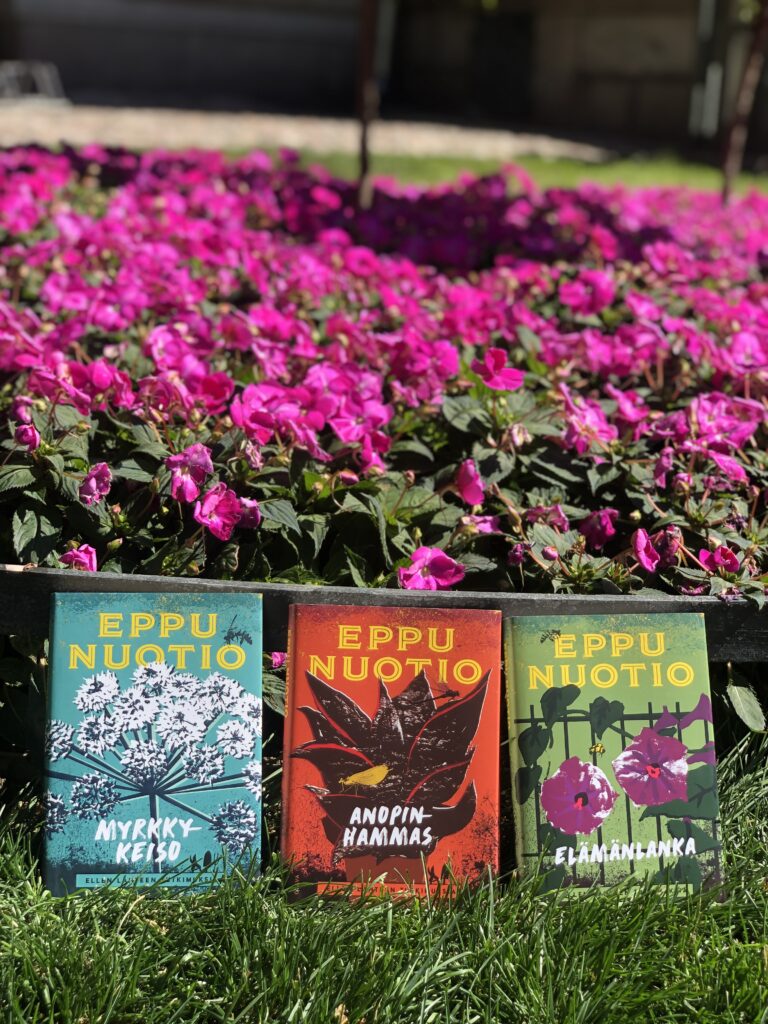 Founded in 2006, the Stockholm-based Storytel offers digital streaming services for audiobooks, and in some cases print and e-books, in 16 countries. In the recent years, it has also increased its unique content, i. e. stories written exclusively for Storytel.
Ellen Lähde Investigates is a three-book series, consisting of novels Those Deadly Bells (2017); Tongues Like Knives (2019); and The Showy Strangler (2020). Stand-alone cozy mysteries, the books are a blithe and entertaining read.
The top author of the genre in Finland presents in the books the modern day Miss Marple, Ellen Lähde. Widowed not too long  ago, she has decided to make the best of her retirement days gardening, traveling, helping her dearest and  nearest – and poking her nose into all that seems a bit out of place
Best-sellers in Finland, the novels have charmed the readers with the mix of gentle suspense, romance, and fresh and joyful approach to even the most mundane things there are in our daily lives.
The series has previously been sold to Latvia (Petergailis).
Congratulations to the author!