The wonderful, very relatable and very funny police inspector Anna Glad, created by Eva Frantz, continues its world conquering: a major publisher Aufbau has acquired the German rights and will start publishing the series with the Crime Novel of the Year winner The Eighth Maiden (2018) and the most recent one, Out of the Game (2020).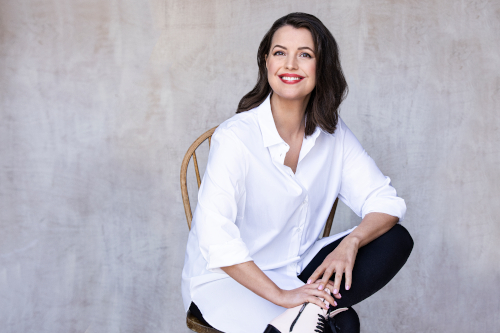 The acquiring editor Christina Weiser has praised the tone of the text, its "sometimes refreshingly self-mocking" characters and of course, the lovely Nordic setting. The editor is also thrilled that the novels are not excessively violent, which seems to be a rare exception in today's crime literature market. Aufbau is planning to start publishing the series in the early 2023.
Aufbau was founded in 1945, and today is one of the most renowned German publishers with an extensive list of both German and international authors of fiction and nonfiction. It is a publisher of Tove Ditlevsen, Oyinkan Braithwaite, Stephen Fry, among others.
The Anna Glad series has been previously sold to Denmark (Gyldendal), Estonia (Rahva raamat) and Sweden (Sekwa), and has done incredibly well on the home front: with praising reviews and over 55,000 copies sold in Finland, Glad remains one of the favourite police investigators among the readers.
Frantz discussed the character and creating suspenseful plots on the cheerful Literature from Finland podcast episode ATMOSPHERES, which can be found on any of the usual platforms.
Foreign rights are still available in many other territories, so don't hesitate to get in touch with us (urte@helsinkiagency.fi) for the English materials: we have a great package for all three books.