We are very excited to announce that Marisha Rasi-Koskinen was awarded this year's Runeberg Prize for her original and multilayered novel REC!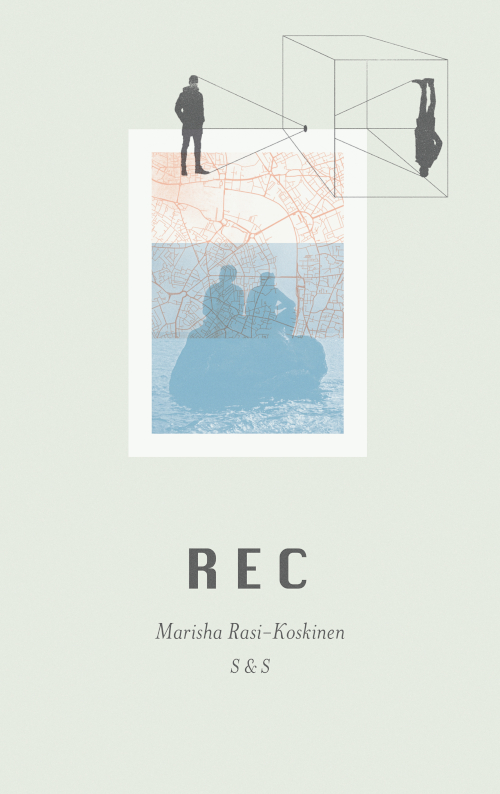 The jury stated about the novel:
"REC is an exceptionally courageous work of fiction: a piece of art, weaving together the narrative, form and space, and experimenting with each of them; it reminds us about the dangerous potential of storytelling. The novel contemplates the use of power in relationships between people and on various levels of narration; in the end, the main protagonist might always turn out to be fiction. (…)
REC is intellectually challenging, but at the same time, clear and approachable. Rasi-Koskinen's masterpiece is a wild, serious game, a mystery and an experience that opens up differently with each reading – and the reader cannot avoid the change either."
REC is an atmospheric, post-modern dive into the fragmented reality we are living today. When teenager Lucas meets a peculiar boy named Cole, it is a start of a decades-long on-and-off friendship, where real and fictional characters are present simultaneously, where images and stories begin many times, in various places, and where dark, possessive and manipulating side of humans take over with irrevocable outcomes – unless… nothing is true. As the author herself describes the book, "it is a love letter to fiction", where the reality is not unambiguous and the understanding of it is rather formed in people's minds, stories and images.
Marisha Rasi-Koskinen has published six works of fiction. In 2019, her first YA book The Dark Side of the Sun won the most prestigious literary prize of the year, Finlandia Junior, and novel REC was recently awarded The Torch-Bearer Prize.
The Runeberg Prize is a prestigious literary prize named after the Finnish national poet, Johan Ludvig Runeberg. It is one of the most important literary awards in Finland, second only to Finlandia Prize. The prize, worth 10,000 euros, is given out in two categories: fiction and children's books. This year, 246 adult fiction titles were submitted, and 8 made it to the shortlist.
Warmest congratulations to the author!