Eva Frantz's RASPBERRY HILL:
ghosts and suspense in a horror story for middle-grade readers
Sanna Mander's and Anna Sarve's PRINCESS BOOK:
true or almost true stories of real and fantastical princesses
Two titles that are represented by Helsinki Literary Agency have been nominated for Runeberg Junior Prize. The prize is often considered the most important literary prize in Finland after the Finlandia Prize, and it is given out in two categories: Junior and Fiction.
This year the HLA candidates are Eva Frantz with Raspberry Hill and Sanna Mander and Anna Sarve with The Princess Book.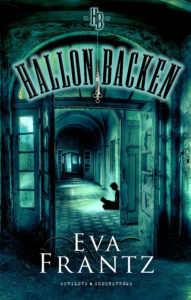 Eva Frantz is famous for her adult crime novels but makes now an entrance into children's novels with a horror story set in early 20th century. Here is the storyline of Raspberry Hill:
Raspberry Hill is a sanatorium in the middle of the healing countryside, and it is where city dwellers with lung diseases end up. One of them is Stina, to whom the sanatorium feels like a castle: it is vast and a very lonely place. But then Ruben turns up, taking Stina along to his nightly expeditions in forbidden places of the building – like the eastern wing that has recently burned down.
Little by little Stina starts to realize that everything is not quite right in the sanatorium. Why isn't her mother writing back to her? Why do the nurses seem so afraid? What really happened in the fire? And what is Ruben trying to warn her about?
Raspberry Hill starts a series of stand-alone horror novels set in early 20th century that take the young readers also on a journey back in time.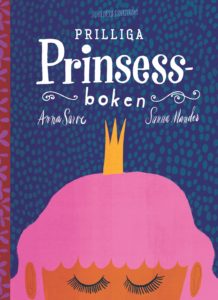 The winner of Finlandia Junior Prize of 2017, Sanna Mander conquers the world of princesses with Anna Sarve in the wonderful Princess Book.
There are princesses everywhere – in the pages of story books but also in real life. Not all of them have crowns and not all of them have palaces; some princesses have silks and jewels, some bare feet and darned blouses.
The Princess Book is full of charming stories, strange facts and wild rumours about the world's loveliest princesses (and a couple of really awful ones). Enchantingly illustrated, The Princess Book offers a fastpaced and graphic account of what makes princesses of Snow White, Leia and Cleopatra, Duchess, Catherine the Great, Rapunzel and many other heroines of fact and fantasy.
The Princess Book includes loads of humorous facts but also four beautiful, smart and strange fairytales by Anna Sarve, Malin Klingenberg, Kasper Strömman and Peppe Öhman.
Both of last years Runeberg Prize winners are represented by Helsinki Literary Agency: Marjo Niemi's novel The Mother of All Losses (Teos, 2017) and Karin Erlandsson's children's novel Pearl Fisher (Schildts & Söderströms, 2017).