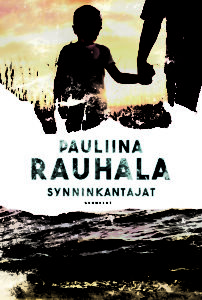 Pauliina Rauhala's HARVEST, praised for its beautifully narrated story of an introverted community and rich language, has been nominated for Finland's most important literary prize.
Harvest is a novel about spiritual control, about longing for a connection to other people and about all nuances of love.
It tells a story of a religious community in the late 1970s where the demand of pure faith starts tearing people and families apart. Aaron, a ten-year-old boy, gets in the middle of the tearing events that even the adults have a hard time understanding when his great grandfather Taisto and his grandmother end up on the different sides of the religious dispute. What is true faith, who are the true believers and what kinds of shadows cast the people who are trying to help?
Rauhala describes the introverted  community in all its complexity, and all its members with love – despite their faults and flaws. The novel, described as a strong work of fiction built on factual basis, has been praised for its visionary and precise way of building the themes of faith and truth but also for its light description of the small everyday tasks and ordinary things that give life much of its beauty.
The novel rose to #3 on the Finnish bestseller list when it came out, continuing the immense success of Rauhala's debut novel Heavensong that has sold almost 70,000 copies in Finland so far. In addition to the Finlandia Prize nomination Harvest is also nominated for the Botnia Prize and the Christian Book of the Year award.
Harvest was published in 2018 in Finnish (Synninkantajat) by Gummerus. More about the book here.
Finlandia Prize is the biggest literary prize in Finland, given out to the best book of the year in three categories: fiction, nonfiction and children's and young adult books. The prize in each categories is 30,000 euros. The winners will be announced on November 28th.
Helsinki Literary Agency represents also one of the nominees for the Finlandia Junior Prize, Maija and Antti Hurme's Shadowed (Schildts & Söderströms, 2018).