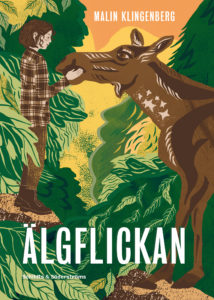 Malin Klingenberg's young adult novel Elk Girl has been sold to dtv in Germany. The novel will be published in Reihe Hanser.
Elk Girl is a story of Johanna who is starting the seventh grade. But things aren't as they were just a few weeks earlier: Johanna's best friend Sandra is now hanging out with the coolest girls in the class. Johanna doesn't mind. She is happy with herself as she is and has no need to change her interests to those that would better suit a teenager, like clothes and boys. She wants to be in the forest and watch the wildlife, as she used to do with Sandra.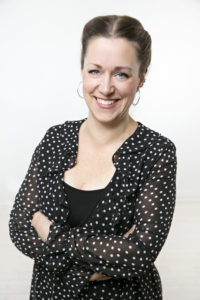 Malin Klingenberg, previously known for her hilarious and quirky middle-grade series The Senior Squad, writes in the Elk Girl a story about becoming a teenager in the throe of changes – and of taming an elk. 
"Elk Girl takes a firm hold of the confusing and tangled daily life. Humorist Klingenberg ladles out  absurdities into the story, like taming an elk with popcorn, but she lets the seriousness shimmer in the background. The result is brilliant."
– Hufvudstadsbladet newspaper