More fantastic news for The Princess Who Did A Runner: after collecting raving reviews in Denmark, this adorable and humorous title celebrates two more foreign sales, namely to the Czech Republic and to Ukraine.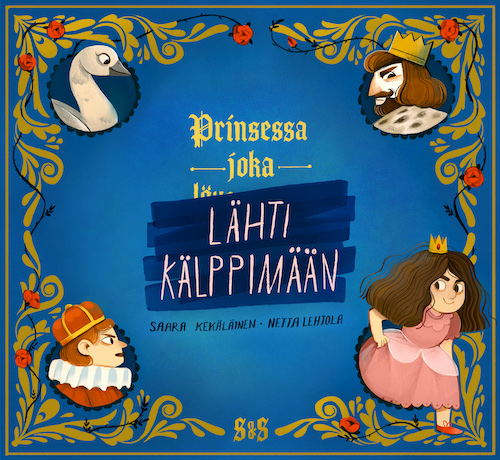 The Czech publisher for this title will be Portál, one of the top 20 largest Czech publishers with a strong sense for pedagogy, while the Ukrainian publisher will be Charitarium, a non-profit publisher with a broad and varied list.
The book follows Leona, a young princess who does a runner when she learns of the fate that awaits her: she must marry a prince in order to save her kingdom.
Leona jumps from one princess fairytale to the next in order to save herself from the age-old burdens of princesses that lurk around every corner – marriage and household chores. The kind-hearted Leona helps everyone, but on her own terms!
The Princess Who Did A Runner by Saara Kekäläinen is a picture book full of sharp humour that will even offer big children and adults plenty of food for thought.
Warm congratulations to the author!