Fantastic news from our children's list: the Danish edition of The Princess Who Did a Runner has been featured in raving reviews by Danish bookstagrammers!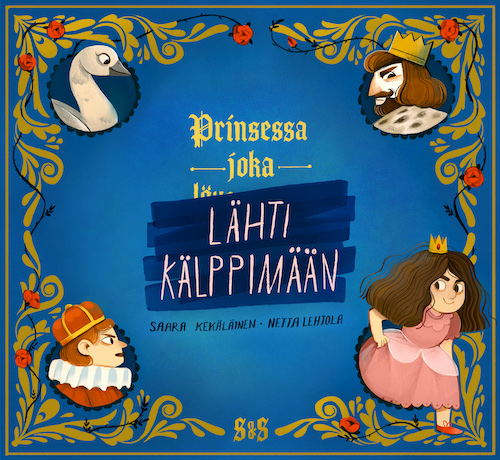 Bookstagrammer bibliotekat calls the book "a fairytale with a twist", where a witty use of metaphors makes the book enjoyable not only for a children's audience but also for readers of any age.
Bookstagrammer booksbyskolelaererlife praises the books for breaking with the stereotypes, and giving princesses the justice that they deserve, with an entertaining story and beautiful pictures.
The Princess Who Did A Runner by Saara Kekäläinen with illustrations by Netta Lehtola is the brilliant story of princess Leona, who decides to do a runner rather than going along with the marriage her parents have planned for her.
She then ends up from a fairytale to the next, breaking with the canon of fairytales every time: as it turns out, mirrors on the wall can be quite passive-aggressive and princes may be more interested in glass slippers than Leona herself.
Don't miss out on this gorgeous title!