As the major award season in Finland is wrapping up, we still keep receiving thrilling news about our titles. We are proud to share that My Dad Is a Hipster, written by Tomi Kontio and illustrated by Elina Warsta, and The Princess Who Did a Runner, written by Saara Kekäläinen and illustrated by Netta Lehtola, are now nominated for the Arvid Lydecken Award.
The Arvid Lydecken Award was established in 1969, by the Finland's Association of children's and YA authors, and is given to the best children's book of the year.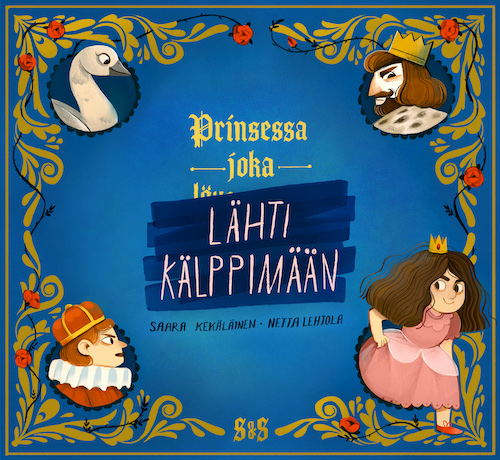 The Princess Who Did a Runner (published by S&S) is a humorous and dynamic picture book about a princess called Leona, who is not having any of the traditional princess life. When her parents announce she is supposed to get married to a prince, Leona does a runner. Jumping from one fairytale to another, not only Leona meets many funny characters, but also questions the roles in traditional fairytales and alters them to be much more to her liking.
The result is a book full of sharp humour that will offer even big children and adults plenty of food for thought. The title was recently sold to Denmark (Straarup & Co).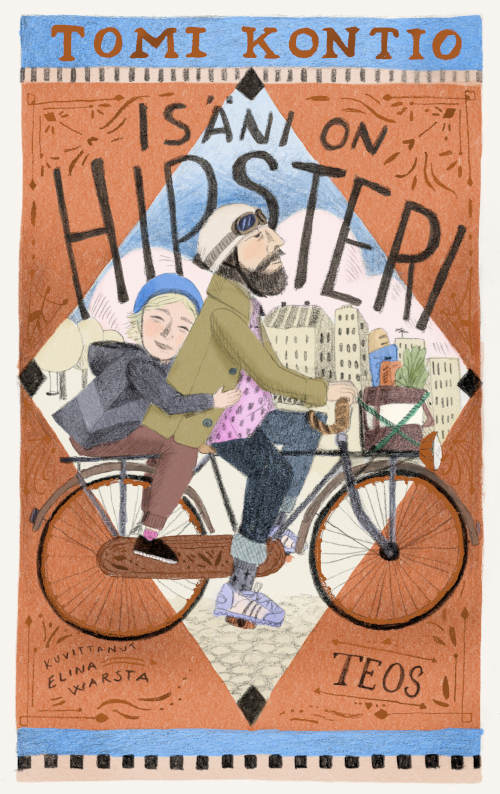 My Dad Is A Hipster (published by Teos Publishers) is an illustrated novel for first independent readers, but also very suitable to smaller children to read together with their parents. It tells a story about a boy called Nuutti, who lives together with his dad. When Nuutti's schoolmate Selma one day informs him that his dad is a hipster, Nuutti is dumbfounded and worried: neither of the kids know what "hipster" means, so the truth must be found out as quickly as possible!
Thus follows a fun adventure, in which the Finlandia Junior-awarded Tomi Kontio catches the essence of being a kid. Solving the hipster issue grows into a warm-hearted story of longing, remembering, family and friendship. The beautiful illustrations by Elina Warsta are especially appealing for the young readers.
Congratulations to the authors and fingers crossed!