The fantastic news of the week keep pouring: we are beyond thrilled to announce that three HLA authors are now nominated for Finlandia Junior Prize given to the best Children's or Young Adult title of the year: Saara Kekäläinen & Reetta Niemensivu for Penelope and the Perilous Porridge; Sofia & Amanda Chanfreau for A Giraffe's Heart is Unbelievably Large; and Ellen Strömberg for We'll Just Ride Past.
We are especially happy that each nominated book respectively represents a different category: picture books, children's novels and YA novels.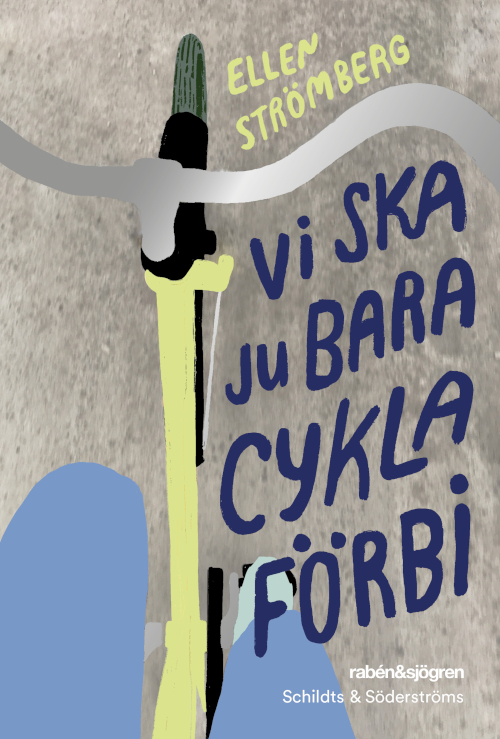 Ellen Strömberg's young adult novel We'll Just Ride Past can definitely be called the event of the autumn: nominated also for the most prestigious literary award in Sweden, the August Prize, the book has received major attention, and an offer from Italy is now on the table. The novel was published jointly by Schildts & Söderströms in Finland and Rabén & Sjögren in Sweden.
In the novel, Strömberg captures the life of ninth-graders in that recognizable phase in life when you have a real drive to be independent and to discover and define your identity, and when friendships have a huge impact on your decisions and desires. Strömberg has a knack for portraying the emotional landscape and world view of young people in a convincing way and she masterfully depicts the anxieties and emotional turmoil teenagers face daily.
"A credible youth novel about friendship, growing up and a great hunger for life. The author describes with precision and joy the life of teenagers in a nameless small town, the boundaries of which the main characters want to cross. The book shows what it feels like to want very much, even though you are not entirely sure what it is you want."
– Finlandia Junior Prize Jury
"With sensitivity and accuracy [Strömberg] describes the turning point of adolescence, when the fantasies about who you want to be are suddenly put into practice, friendships are put to test and first love feels both alluring and terrifying. With the greatest respect for both her readers and her characters, Ellen Strömberg gives new life to the most iconic motif in youth literature."
– August Prize jury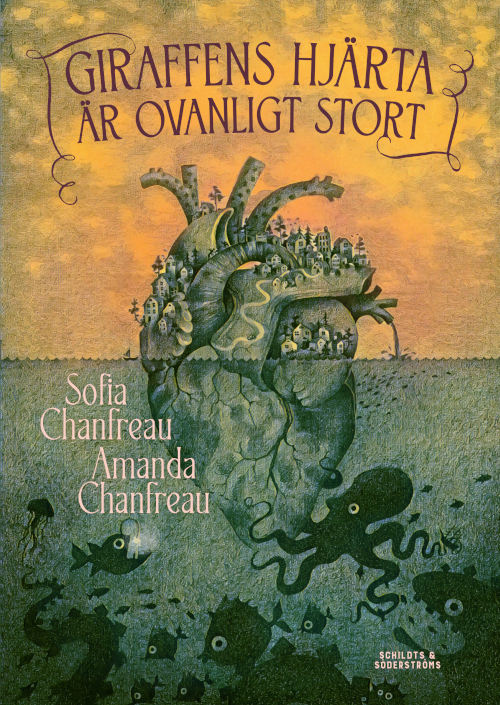 Sofia Chanfreau's & Amanda Chanfreau's novel for children, A Giraffes's Heart is Unbelievably Large, is a tale of longing to be part of a family, to find one's place in the world, and to be loved as one is. Whenever a ten-year-old Vega, who has always lived with her father, tries to ask about her mother, the only answer she gets is mysteries. Once a not-so-nice girlfriend starts dating her father, and Vega gets an unexpected pen pal, she decides to set out on an adventure to find out more about her mother. The book is a superb read for a child alone or for parents and children together.
"In its magical realism, the work takes us to places and moods that shimmer with something rare and fine. We see the world through the eyes of the narrator and the main characters, and captivating connections form between fantasy and reality. The narration is borne along by beautiful language, surprising transitions, and humor. Equally generous and idiosyncratic are the book's illustrations, which carry us off to milieus we are in no hurry to leave."
– Finlandia Junior Prize jury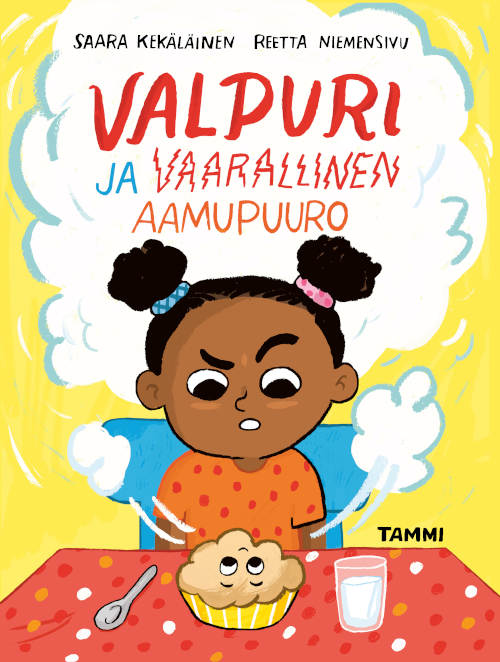 Penelope and the Perilous Porridge, written by Saara Kekäläinen and illustrated by Reetta Niemensivu, tells a story about a lovable knee-high girl full of attitude and mischief. When she one morning orders a treat of a break-fast garnished with caramel and sprinkles, her Dad puts in front of her the house special. A plate of porridge.
This is the beginning of an epic duel between Penelope and the porridge. Penelope sees in everyday events sprawling adventures that entrance the reader with their clever twists of the plot. What if the porridge isn't porridge at all? What if the porridge is actually a black hole from outer space which is just waiting to swallow Penelope up and hurl her to the other side of the solar system? Or if the porridge is just a cub and its big, dangerous mum is somewhere nearby?
Which will win in the end, Penelope or the porridge?
"An ordinary bowl of breakfast porridge takes on increasingly astounding meanings in a picture book where the drama builds splendidly from spread to another. The dialogue between image and word easily traverses pages on which the element that seems visually and narratively impossible – porridge – changes, in the eye of the protagonist, to different forms: into an ambassador, a part of an art exhibition or an archaeological treasure. Can porridge ever have been pictured with such subtlety?"
– Finlandia Junior Prize jury
Finlandia Prize is the most prestigious literary award in Finland, given out yearly in three categories: fiction, nonfiction, and children's & YA literature. The award sum is 30,000 euros.
The nominees for the nonfiction category were announced yesterday, and HLA is proud to have a title running. Fiction nominees will be announced on Thursday, the 10th of November. The winners will be announced on November 30th.
Congratulations to all the authors for the nomination!