Author Aki Ollikainen is very well known to both Finnish and international audiences: his astonishing debut White Hunger (2012) received numerous awards in Finland and was also longlisted for The International Booker Prize, Prix Femina and Europese Literatuurprijs at the time and sold to 16 territories.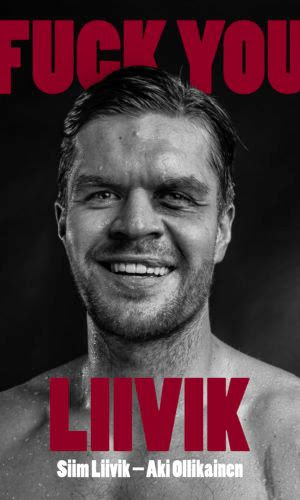 This autumn, Ollikainen surprises the readers with the nonfiction Fuck You, Liivik he co-authored with Siim Liivik: a memoir of the ice hockey player and his journey from a Soviet kolkhoz to the Finnish sports' elite.
The publication date in Finland is the 9th of September, but, naturally, Estonians are already buzzing: foreign rights were recently sold in an auction to Varrak.
In the memoir, Liivik, born in 1988, tells his incredible story from insecure childhood experiences in collapsing Soviet Union to tough ice rings of an infamous Finnish suburb, winning the Finnish League and becoming one of the top music performers in Finland, releasing several platinum singles.
Congratulations to the authors!