Summer months are vacation for some, but we at HLA have been busy, busy, busy. We are thrilled to share another bunch of fantastic foreign rights news: Finlandia Junior 2020 winner Radio Popov by Anja Portin has now been sold France, China (Simplified Chinese) and Czech Republic, meaning that the book has already travelled to 17 language territories!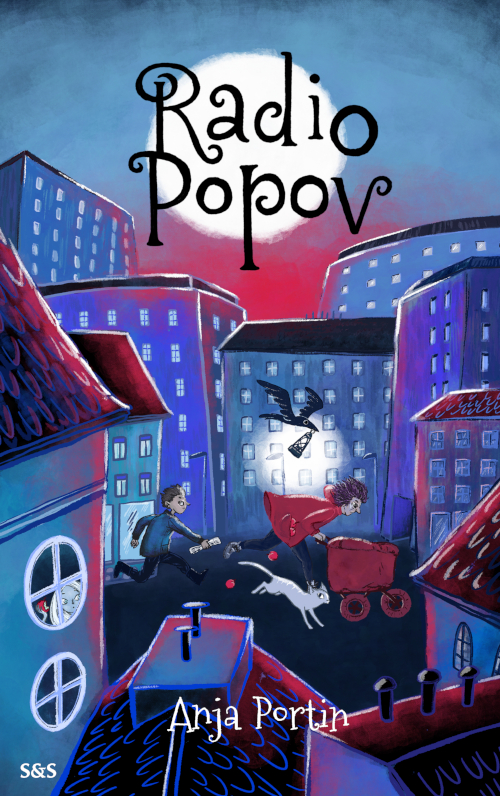 The publisher in France is Milan, known for a large and beautiful selection of titles for children and youth of all ages.
The Czech publisher is Portal, a renowned children's publisher of 30 years, known not only for its wide and exquisite list, but also for creating a network of collaboration among parents and teachers, schools, kindergartens, children's psychologists and other experts in the field of early learning and education.
The publisher of the Simplified Chinese translation will be New Buds, a well-known state-owned publishing house for children and young adult literature with an amazing list that includes numerous authors who won major children's books awards, such as Ellen Raskin, Katherine Applegate, Kate DiCamillo, Jack Gantos, E.L. Konigsburg, Katherine Paterson, Kevin Henkes, Nicky Singer and Michelle Cuevas.
Special thanks to Livia Stoia Literary Agency and Grayhawk Literary Agency for their help and wonderful collaboration!
Radio Popov has so far been sold to:
Bulgaria, Perseus;
Catalan, Nórdica Libros;
China (Simplified), New Buds;
Czech, Portal;
Denmark, Straarup & Co.;
Estonia, Ühinenud ajakirjad;
France, Milan;
Greece, Psichogios;
Hungary, Cerkabella;
Italy, Salani;
Latvia, Janis Roze Publishers;
Lithuania, Alma Littera;
Netherlands, Ploegsma;
Poland, Widnokrąg;
Russia, Samokat;
Slovenia, KUD Sodobnost International;
Spanish, Nórdica Libros.
Rights are still available in Germany, Norway, World English, Sweden and many other territories, and the strong interest from several publishers makes us confident foreign rights sales will reach 20 territories before the Frankfurt Book Fair.
Stay tuned!