Children's novel Night Express, written by Karin Erlandsson and illustrated by Peter Bergting continues its journey around the world: foreign rights have been sold in auction to one of the leading publishers in Russia, Mann, Ivanov, Ferber (MIF). This is the 7th foreign rights sale for the title.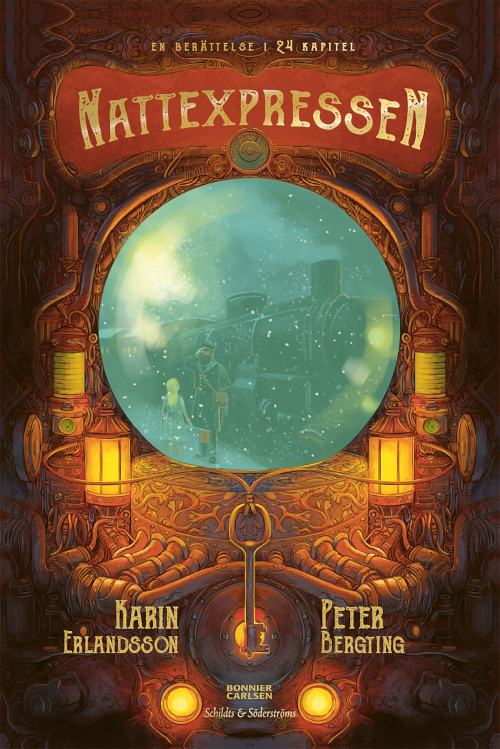 MIF is a dedicated publisher with the mission to change people's lives and thus, the world with books. The house publishes ca. 350 titles a year, including adult fiction and nonfiction and a large scope of children's books.
Night Express has recently been nominated for the Nordic Council Children and Young People's Literature Prize – fourth such nomination for Erlandsson altogether. The title also won the prestigious Runeberg Junior Prize in February. In addition to the Russian deal, the book has been sold to Czech Republic, Denmark, Estonia, Lithuania, Poland and Slovakia.
Night Express is a story brimming with a Christmas spirit about a little girl called Dania, whose increasingly absent-minded Granny mysteriously disappears one evening. The same night Dania hears something and sneaks out to see it with her own eyes: an express train is pulling up at the station. Upon her embarking, a magical adventure begins, as everyone on the train is looking for someone they have loved and lost.
The warm and enchanting story has been praised by the readers, and Peter Bergting's fantastic illustrations make the adventure even more exciting!
Congratulations to the authors!