It is such a thrill to announce that the Finlandia Prize winner, children's novel Radio Popov by Anja Portin has now been sold to Widnokrąg in Poland, making it the 11th foreign rights deal for the book.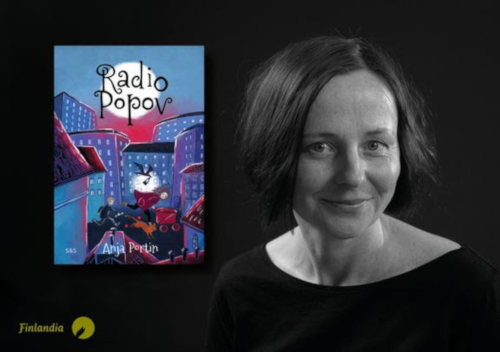 Widnokrąg is among the most established publishers of children's literature in Poland, with an aim to publish "wise stories and delightful illustrations", as well as treat their young readers with respect. It is the house for Timo Parvela's books, among others.
Portin's novel has so far been sold to Bulgaria, Denmark, Estonia, Greece, Hungary, Italy, Latvia, Lithuania, Netherlands and Russia.
Radio Popov is an exciting and humorous, warmhearted story about a nine-year-old Alfred and the Sharp Ears – an organisation whose members are extremely sensitive to the sighs of lonely children. The book brings to mind the most beloved classics of children's literature, like the novels of Roald Dahl and Astrid Lindgren. The novel was awarded Finlandia Junior, the most prestigious literary award of the year given to children's and YA titles, in 2020.
We thank our partner in Poland, Book Lab Agency, for the deal and congratulate the author!