We are thrilled to share the news that Gorilla, a new picture book written by Miikka Pörsti and illustrated by Anne Vasko received an honorary mention in the Punni Award competition. The prize is established by the Finnish Institute for Children's Literature and given each year for "brave openings" in children's or YA literature.
The award was named after the novel Punni (1957) by one of the most celebrated children's authors in Finland Kirsi Kunnas – a humorous and wise story about accepting one's differences. Previous winners of the award include, for example, What Is Punk? (Mitä on punk?, 2018) by Timo Kalevi Forss ja Aiju Salminen and A Homosexual Boy's Guide to Life (Homopojan opas, 2019) by Eino Nurmisto.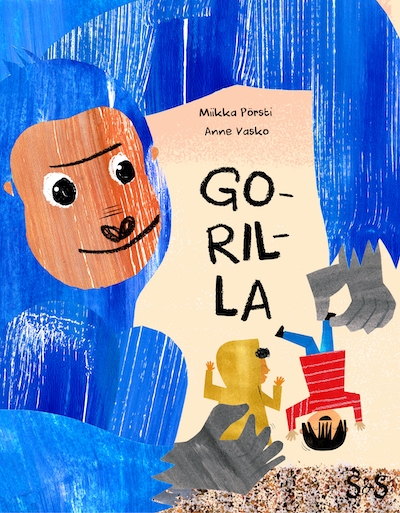 Gorilla introduces us to a boy called Eino who has a special quirk: he easily falls apart. Literally. Whenever he is saddened or overjoyed, Eino cracks, and it is up to his parents to "collect" him back to one piece.
Gorilla, who goes to the same playgroup, beats his chest and frightens Eino whenever he gets a chance – and then Eino shatters to pieces even more easily. But one day something happens that makes Gorilla himself break completely, and after that everything changes.
An original, funny and moving picture book teaches the young readers about feelings and how to deal with them, and stresses the importance of friendship.
Congratulations to the authors of all the books in the competition!