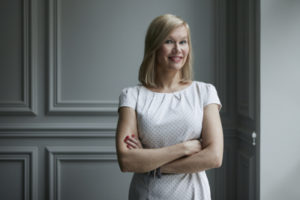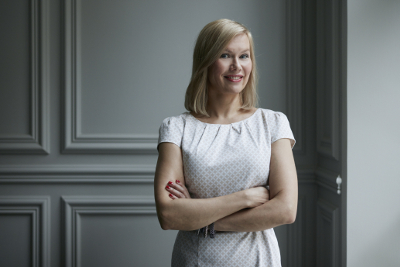 Minna Rytisalo's bestselling novel Mrs C. is one of the three nominees for Book of the Year in Bonnier's competition for Grand Journalism Prize. The jury stated:
"Mrs Canth, a teacher's wife, lives through a marriage which grows to be happy and in which the wife and the husband work together for the things that matter to them. The support of her encouraging soul mate carries Mrs C even when she needs to continue the work on her own. Being a pioneer and putting herself at stake doesn't take much but everything.  The awe-inspiring novel opens a window to the private life of a historical figure."
The novel, indeed a bestseller in Finland, has been nominated also for the Torch-bearer Prize, given to the the novel with most potential abroad, and the Lappi Literature Prize. Read more about it here.
Rytisalo's debut Lempi, also a huge success, has won numerous awards and been successful also in Germany, published there by Hanser. More about Lempi here.