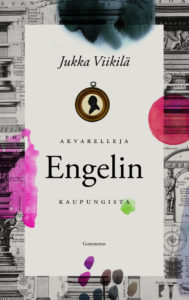 The Finlandia Prize winner of 2016, Jukka Viikilä's Watercolours from a Seaside City, has been sold to Serbian Akademska Knjiga.
The publishing house was founded in July 2006 with the aim of publishing scholarly works of domestic and foreign authors who write on the social science and the humanities. Since then, Akademska Knjiga's list has widened to fiction, their goal being to publish books of permanent value which will enlarge the readers' knowledge of the present but also be of interest to the generations to come. They are the publishers of eg. Mathias Enard, Emmanuel Carrere, Patrick Modiano, and Joseph Brodsky.
Watercolours from a Seaside City is a fictive diary of a German architect, Carl Ludwig Engel, who was commissioned by the Russian emperor to build the capital of Finland in the beginning of the 19th century. The novel has been praised of its lyrical touch and aphoristical observations of life. The novel has so far sold over 43,000 copies in Finland.