Wonderful news has reached us from Spain: Radio Popov, the Finlandia Junior winner of 2020, by Anja Portin, has been awarded the Premio Kirico Prize in Spain as the best YA book.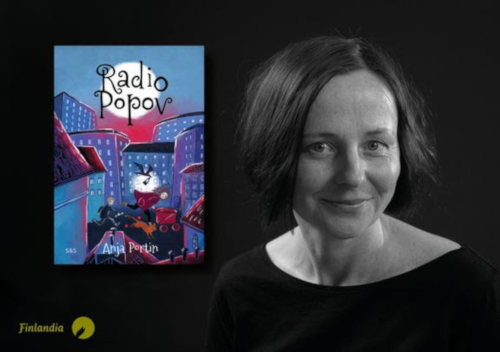 The children's novel was published in Spanish and Catalan by Nordica Libros. The Spanish translation is by Luisa Gutiérrez, and Emma Claret has translated the book into Catalan.
Premio Kirico belongs to the award group called Todos tus Libros, which is given out yearly by the booksellers in Spain in various categories. The Premio Kirico Prize in particular is awarded to the best – according to the booksellers – children's and YA books published in Spain during the year. Radio Popov was chosen from 12 finalists.
We remind you that Radio Popov won the most prestigious literary award, Finlandia Junior Prize, in 2020, and foreign rights of the book have been sold to 24 territories.