Iida Rauma's lauded novel Destruction was acquired by the Swedish Rámus, the publisher of Louise Glück and Miriam Toews.
Iida Rauma's third novel Destruction came out in January 2022 and collected instantly an impressive amount of applauding reviews – resulting to the first-print run selling out in a week. Finland's largest newspaper Helsingin Sanomat wrote:
"Destruction is like an extended depiction of a prison or concentration camp, or perhaps a catalog of evidence at a war crimes tribunal: a detailed report of daily, years-long oppression, of psychological negation and unmitigated violence. (…) Even so, this is no tract. Destruction is first and foremost an artistic endeavor, a novel in complete control of its idiom, and as such a stunning tour de force. (…) Destruction alternates between varying narrative techniques and registers, maintaining its intensity all the while, and complements fiction with facts, facts with a vivid experientiality."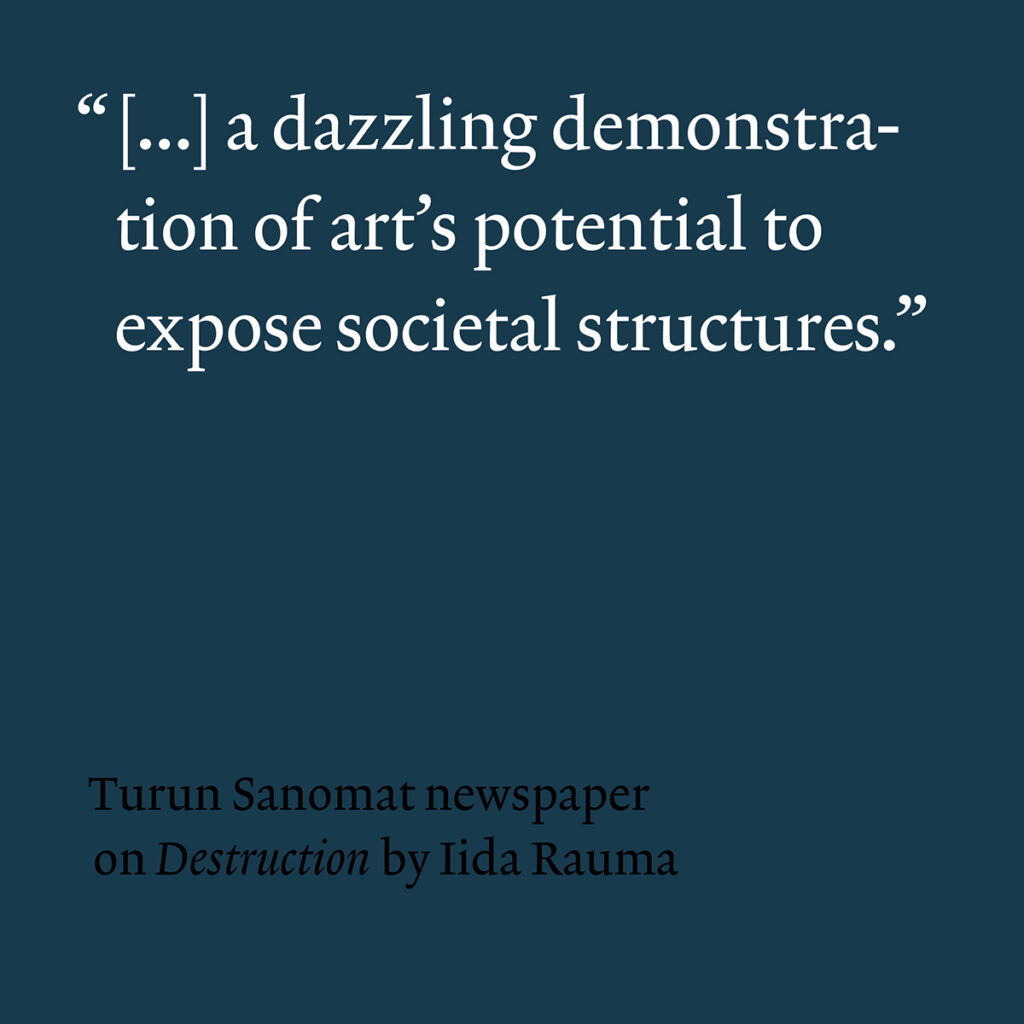 One of the strongest literary titles of the year in Finland, Destruction has also brought the question about violence towards children and the societal structures supporting it a visible topic in public discussion. "No other type of violence is talked about in the same way as acts and attitudes towards children in school. Such deeds are allowed in the school environment that in the adults' world would be subject to criminal law," has Iida Rauma said in one of her interviews.
Rámus förlag in Sweden publishes literary fiction and poetry in translation. Their authors include, among others, the Nobel Prize winning Louise Glück, Miriam Toews, Paul Beatty, Pilar Quintana, Sjón and other authors from about 30 different countries.