The Finlandia Prize winner of 2020, Radio Popov by Anja Portin, continues its spectacular journey around the world.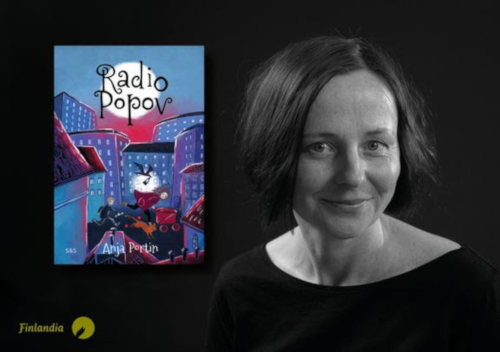 World Spanish and Catalan rights were acquired by Nórdica Libros, a beautiful publishing house based in Madrid, with an emphasis on literature from the Nordic countries. It is the publisher of Maria Parr, Knut Hamsun, Kjell Askildsen, Vigdis Hjorth and Edith Södergran, among others, and is proud of its strong list of children's authors and illustrators. We thank for the deal our partners in the Spanish world, Casanovas & Lynch.
Meanwhile, Slovenian rights were acquired by Sodobnost, one of the best-known publishers in the area, with the list of carefully selected, award-winning titles. Sodobnost publishes fiction, poetry, as well as children's and YA books. It also follows the Finnish market closely, picking the best authors for their list – Aino Havukainen & Sami Toivonen, Kaisa Haponen & Anne Vasko, Sinikka & Tiina Nopola, among others. The deal was made with the help of our partners Livia Stoia Literary Agency.
The new deals mean that Radio Popov has now been sold to 14 territories altogether, a solid number for any author to be proud of. Portin's success is not surprising though, given that her moving and adventurous book speaks to audiences of all ages. Radio Popov has been largely seen as a future children's classic, which will be placed on the same shelf as Roald Dahl's and Astrid Lindgren's immortal books. Rest assured, more deals will follow soon, so don't forget to keep up with the news!
Congratulations to the author and all her publishers!