Kari Hotakainen's new novel Story was August's #1 bestseller in Finland, with so far 20,000 sold copies.
Kari Hotakainen's Story, published on 12th August 2020, rose expectedly to place #1 on the Finnish bestseller list. Hotakainen has a long record of hitting the top ten with his novels – not to mention his first and so far only work of nonfiction, the biography The Unknown Kimi Räikkönen, which has sold over 200,000 copies in Finland and over 100,000 abroad.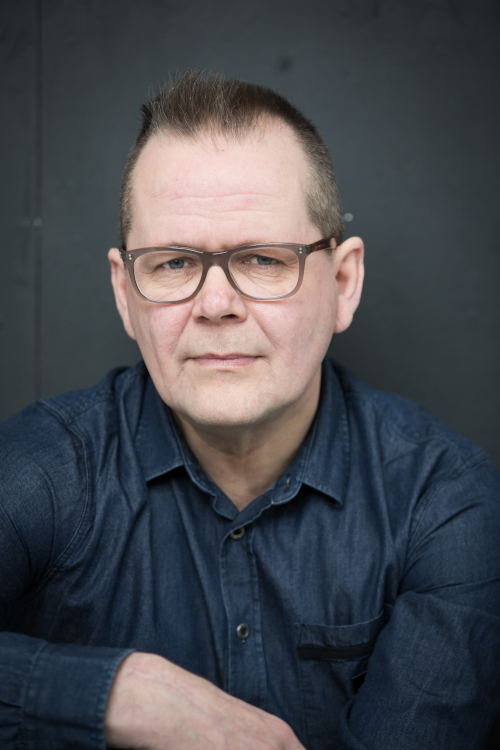 Story tells about a country, not very unlike Finland, in which the countryside has been turned into a Recreation Area and everyone lives in the City. Occupations and job descriptions have changed or disappeared altogether, no one can find their place, things have got out of control, the Decision Makers are in trouble. What matters now is who can tell the best story – and whose lives are worth telling about.
Spot on in its critique towards many phenomena of our times, Story is a wildly funny, speedy and slyly deep novel. It is unlike anything Hotakainen has written before.
Read more about the novel here and about the author here.
"One of the main observations of the novel is that everyone is pretending to be something – some of us only are better at telling stories. Story feels more catchy than Hotakainen in a while, though he fits worse than before the story of an author with a short sentence. He reforms his writing interestingly, but still stays the same. […] He makes you laugh out loud, and miraculously, the ability to bend the world with only words abides. Especially the beginning of the Story […] is powerful. […] The truth might be that if the only thing left from us is a story, only very few of us will have even a remotely interesting one."
– Hämeen Sanomat newspaper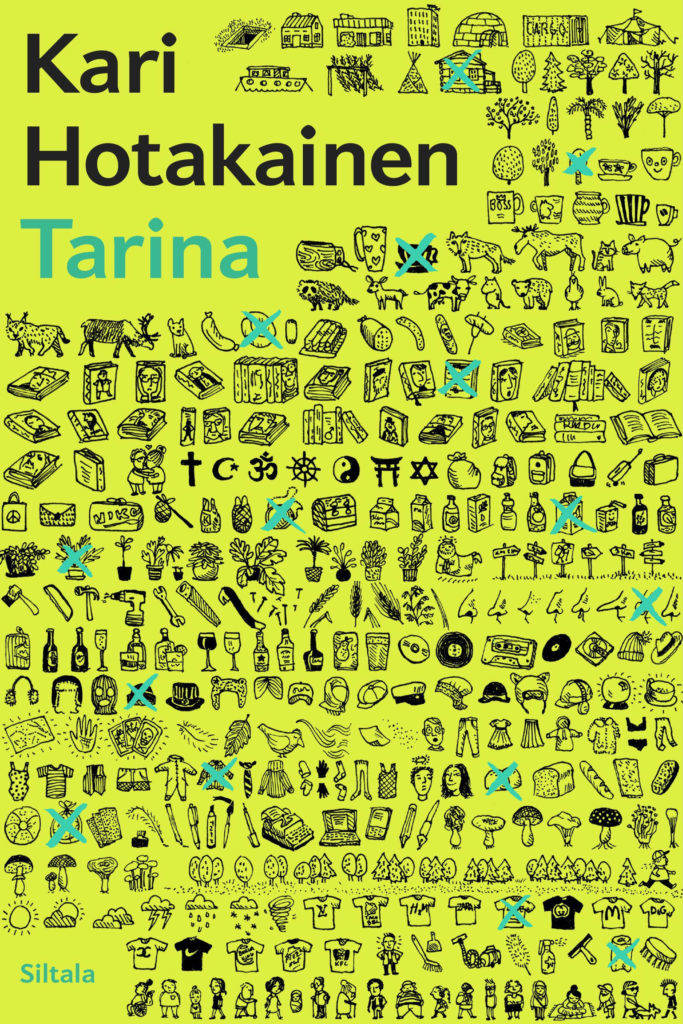 "Story hits like a sledgehammer, tickles like a tick in the trouser leg. It makes you angry, it makes you laugh, it makes you jot down a number of short quotations about youtubers, about the prophets of the sweat, body and food, about everything becoming a story, about those who lie a personality and life to themselves."
– Apu magazine
"Kari Hotakainen's Story is outrageously funny, but reading it you also feel angry and sad. Blaming the unemployed, the urban superficiality and the consultant twaddle – we are already living in this world."
– Maaseudun tulevaisuus newspaper
"Kari Hotakainen's Story is a plea for the people who are 'only' something – only nurses, masseurs, assistants, secreteries, bus drivers, cashiers, plumbers, carpenters and cleaning women (as listed in Story). If all these 'only' something people would suddenly disappear, the world would stop."
– Annelin kirjoissa book blog
"Story" is humorous and in hits often the bull's eye in its critique towards stories."
– Helsingin Sanomat newspaper