Piia Leino's European Union Prize for Literature winning Heaven has been sold to 12 languages so far, latest to German, Czech and Lithuanian.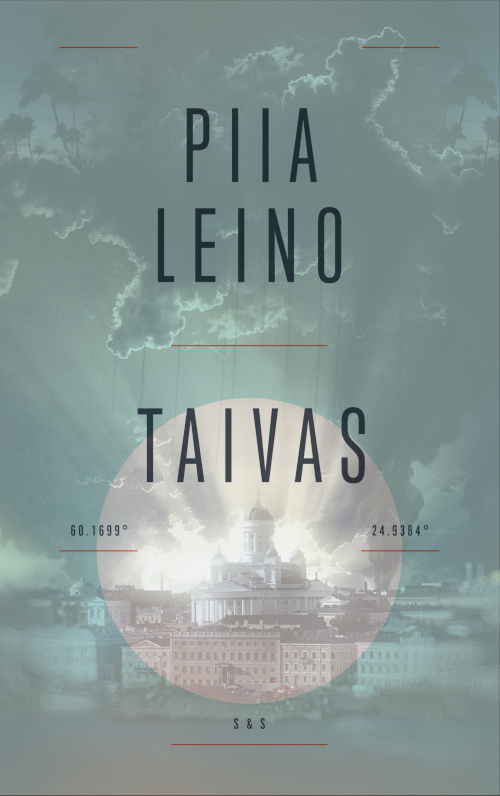 In our dystopian times, dystopias seem to work: we are happy to announce the 10th, 11th and 12th deal of Piia Leino's Heaven. German Schenk Verlag, Czech Větrné mlýny and Lithuanian Aukso žuvys have acquired the rights of the novel.
Before, the novel has been sold to Bulgaria (Perseus), Croatia (Vuković & Runjić), Hungary (Scolar), Lithuania (Aukso žuvys), North Macedonia (Artkonekt), Poland (Widnokrąg), Serbia (Kontrast), Slovenia (Pivec), Turkey (A7) and Ukraine (Astrolabe).
Heaven takes place in Helsinki of 2058. The country has been divides in a civil war. The borders of the southern area are closed and the people are living under the strict rule of Light, an authoritarian movement which has one tool above other to keep the people under control: a virtual reality called Heaven.
What's more, the people seem to have fallen into total apathy. They live isolated from each other, not wanting to connect nor interact – not wanting anything, with no desires and hopes.
But when a university researcher Akseli meets Iina in Heaven, things start to change.
Heaven has been awarded with the European Union Prize for Literature and the Helmet Literature Prize, and it was the winner of publishing house S&S's novel competition in 2016.