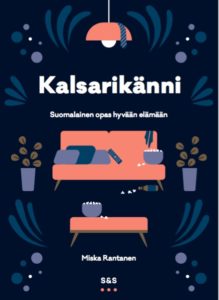 Miska Rantanen's KALSARIKÄNNI – PANTSDRUNK: The Finnish Path to Relaxation has been sold to Paseka in Czech Republik and Ad est dell'equatore in Italy.
Paseka is the publisher of many established Czech and international authors including Timothy Garton Ash, Alice Munro, Vladimir Nabokov, Amos Oz, Salman Rushdie, Roberto Saviano and John Updike.
Ad est dell'equatore is a small but ambitious independent publisher from Naples. Founded in 2008, the publishing house has focused on short stories and biografies and other nonfiction titles.