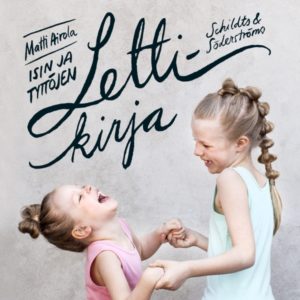 Matti Airola's bestselling Dads and Daughters Braiding Book has been sold to Glénat in France and to Frechverlag in Germany.
Glénat is an independent French publishing house specialized in graphic novels, comics, children's titles and non-fiction. In graphic novels it is the second biggest in France, publishing a great number of important artists. Glénat has two international subsidiaries, Glénat Belelux and Glénat Suisse.
Frechverlag is the German market leader in the area of creative hobby books. Their list includes books on eg. crafts, painting and drawing and home decoration, and they have a variety of children's hobby books as well.
Dads and Daughters Braiding Book has sold in Finland over 25,000 copies and it's sequel, Dads and Daughters Braiding Book – Parties! so far over 9,000 copies.