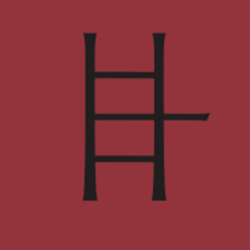 Helsinki Literary Agency is a modern literary agency based in the capital of Finland. It offers publishers the best selection of Finnish fiction and nonfiction authors – a beautiful variety of different genres and styles.
The agency was founded in the beginning of 2017 as a joint venture of three independent Finnish publishing houses, Gummerus, Teos Publishers and Schildts & Söderströms (news about the agency in Publishing Perspectives). The agency's goal is to offer its authors the chance to enchant new audiences in many countries and in doing so to gain a firm foothold for the Finnish literature in the international market.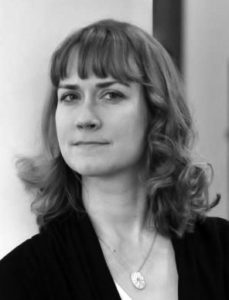 Helsinki Literary Agency is headed by Urpu Strellman (b. 1979). Her history is in publishing: after some years as a sub-editor for a scientific journal she worked for eleven year as an editor and a publishing manager in Art House Publishing, scouring the bookfairs and bringing the works of wonderful authors to the reach of the Finnish audience. As a passtime Urpu has for years been teaching editing, writing and popularizing science at the University of Helsinki. In the past few years she has gotten involved in a few nonfiction book projects as an author – and in a few as a translator.  (Photo: Ismo Jokinen)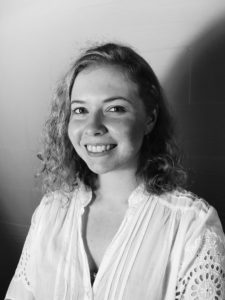 In mid-February 2018, the agency was strengthened by Literary Agent Anna Kokko (b. 1993). She has worked as a freelance editor for the past two years while finishing her master's degree. Anna has worked with fiction and general non-fiction, and she has also translated children's literature. While working and studying, she has been involved in volunteer journalism, writing about the role of Finnish young adult fiction in Hungary, among other things. (Photo: Sakari Saukkonen)
Here is a link to the stories about Helsinki Literary Agency in media, updated when ever there are news.
Agents:
Urpu Strellman
Literary Agent, CEO
M +358 40 737 5535
urpu@helsinkiagency.fi
Anna Kokko
Literary Agent
M +358 40 5937 131
anna@helsinkiagency.fi
Exclusive co-agents:
Brazil
Vikings of Brazil | Pasi Loman
pasi.loman@vikingsbr.com.br
China
Grayhawk Agency | Clare Chi
clare@grayhawk-agency.blogspot.com
Japan
Tuttle-Mori Agency | Ken Mori
ken@tuttlemori.com
Korea
Momo Agency | Geenie Han
geeniehan@mmagency.co.kr
Spanish, Catalan, Basque, Galician, Portuguese (excl. Brazil)
Casanovas & Lynch Literary Agency | Marina Penalva
marina@casanovaslynch.com
Turkey
Kalem Agency | Nazli Gürkas
rights@kalemagency.com
Address:
Helsinki Literary Agency
Snellmaninkatu 13
00170 Helsinki
FINLAND
Social media:
Twitter
Facebook
Translation support for Finnish literature
You can read about translation and production grants here.
GDPR – General Data Protection Regulation
Helsinki Literary Agency follows the European Union General Data Protection Regulation. The information we have about you is used only to send out news and other information about Finnish literature. It will not be given to third parties.
We are glad to give you more detailed information about the measures we take to protect your data: our contact information is above.