Minna Rytisalo (b. 1974) writes prose that has been described as delicate and yet masterful and strong, with a rhythm like that of a beating heart and breathing.
She won the Torch-Bearer Prize and the Bonnier's Grand Journalism Prize for her second novel Mrs. C., and her debut Lempi  (2016) was shortlisted for the Helsingin Sanomat Literature Prize, the Runeberg Prize and the Lappi Literature Prize and  won the Blogistania Finland Prize and Thank You for the Book Prize.
She works as a high school Finnish teacher and writes columns about literature.
Here you can find a short interview with the author from our series, which will give you an even better picture of her work.
(Photo: Marek Sabogal)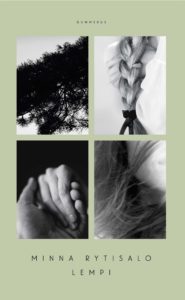 Mrs. C (2018)