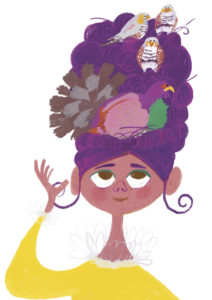 Emma Press from the UK has acquired the World English rights of Sanna Mander's Finlandia Junior Prize winning picture book The Lost Key. 
Emma Press is an independent publisher based in Birmingham and focused on publishing beautiful, thought-provoking books. Founded in 2012, Emma Press has been focusing on poetry and children's titles.
The Lost Key (2017) is the winner of Finland's biggest literary prize Finlandia Junior, worth 30,000 euros and handed  out yearly to the best children's or young adult book.
Sanna Mander (b. 1980) is an awarded author, illustrator and graphic designer.